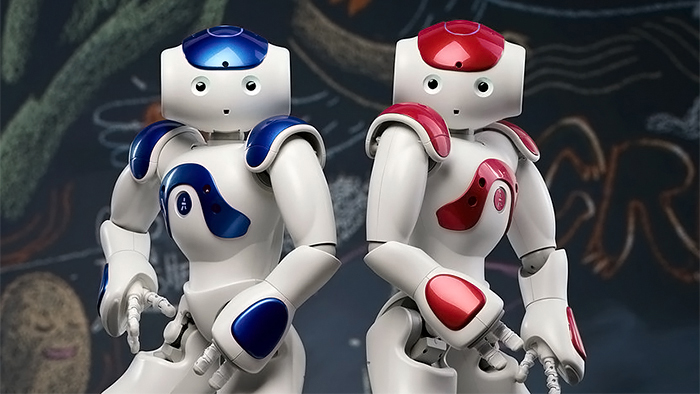 NAO Robots in Use Worldwide in Pediatric Care, Special Education and Senior Living
Maine CITE Coordinating Center recently hosted a demonstration of NAO, the humanoid robot (pictured above), for members of the Assistive Technology Consortia. NAO (pronounced "now") was developed by Aldebaran Robotics. Mike Radice of ChartaCloud Technologies led the demonstration and reported that 7,000 of these humanoid robots are currently in use worldwide. Applications include pediatric care settings, special education, STEM (science, technology, engineering and mathematics) education, and in patient/resident engagement in senior living communities. A 60-second video from this recent demonstration is available on the CCIDS Facebook page.
Radice noted that in pediatric care settings, NAO's presence "reduced children's stress by 50% in advance of or in concurrence with procedures." He also noted that over 200 robots are in use in skilled nursing facilities, where they are programmed to assist with exercise therapies, either generalized or specific (ex. knee replacement).
The basic non-programmed version of the NAO humanoid robot costs approximately $9,000. Libraries of pre-programmed behaviors (ex. STEM, MEDI) are available for an additional $5,000 and up.
The University of Maine Center for Community Inclusion and Disability Studies is a partner in Maine CITE's Assistive Technology Consortia.