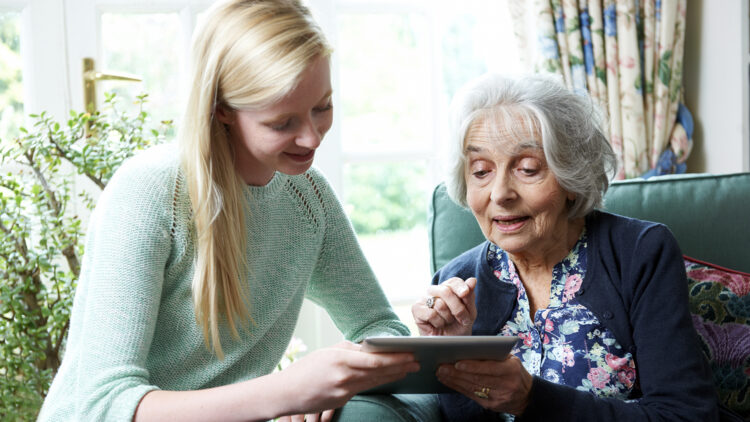 UMaine Student Volunteer Scribes Needed for People Living with Dementia
The Maine Chapter of the Alzheimer's Association will be hosting a training session for UMaine students interested in participating in the Eastern Maine Volunteer Scribes Program on Wednesday, October 5th, from 3:00 p.m. to 4:30 p.m. in the FFA Room in the Memorial Union.
Volunteer Scribes are typically college students majoring in pre-med disciplines or social work, nursing, occupational therapy and speech therapy. University of Maine students who serve as Volunteer Scribes will perform an important service for those living with dementia and also gain invaluable insight into Alzheimer's disease, especially in the early stages of this diagnosis. In the past, Volunteer Scribes have included students from the University of New England, the University of Southern Maine, the University of New Hampshire, Colby College and Bates College.
Time Commitment: Volunteer Scribes can expect to commit to one 2-hour training session (October 5th). Volunteers will then participate in six weekly 1.5 hour sessions from October to November. Each volunteer will spend 3 to 4 hours beyond session interviews writing life stories. For more information, please contact Mark Pechenik, Director of Community Engagement & Outreach for the Alzheimer's Association Maine Chapter at 207.772.0115 or by email: mpechenik@alz.org.
For more information, please download the Eastern Maine Volunteer Scribes Program Description and Fact Sheet (.doc).
Download the Eastern Maine Volunteer Scribes Flyer (PDF).