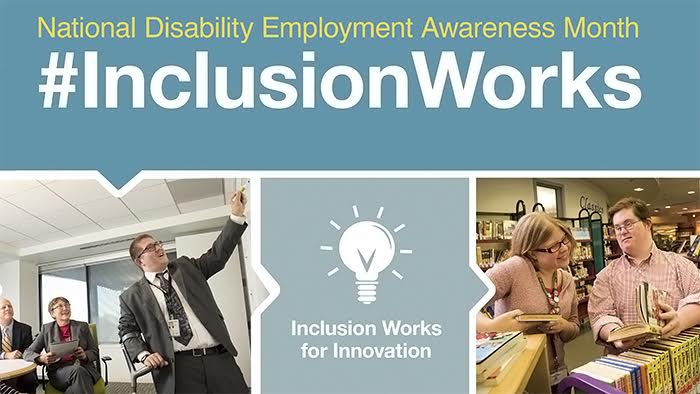 Inclusion Works! National Disability Employment Awareness Month
Each October, National Disability Employment Awareness Month (NDEAM) is led by the U.S. Department of Labor's Office of Disability Employment Policy, but its true spirit lies in the many observances held at the grassroots level across the nation every year. Employers of all sizes and in all industries are encouraged to participate in NDEAM and celebrate the many and varied contributions of America's workers with disabilities.
NDEAM Resources
Presidential Proclamation for 2016 National Disability Employment Awareness Month
NDEAM toolkit from the Office of Disability Employment Programs (ODEP)
nTIDE (National Trends in Disability Employment) project, from the New Hampshire Institute on Disabilities, AUCD, and the Kessler Foundation: the latest disability employment statistics and the next free monthly lunch 'n' learn webinar.
Final Report of the Advisory Committee on Increasing Employment for Individuals with Disabilities
"Bottom Dollars," an original documentary by Rooted in Rights that exposes the exploitation of people with disabilities through personal stories and expert interviews, and presents clear employment alternatives with competitive wages and community inclusion.