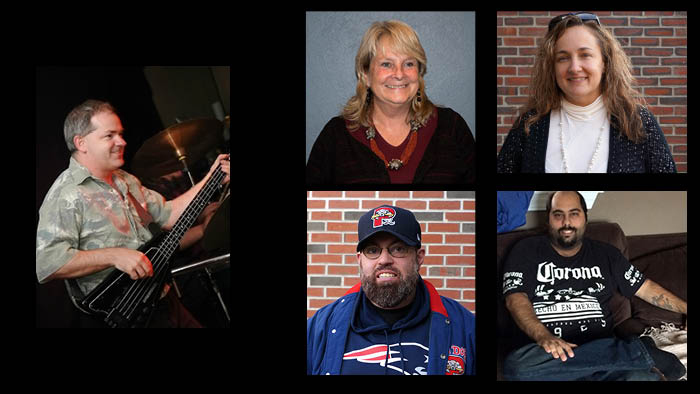 CCIDS Welcomes Five New Community Advisory Committee Members
The Center for Community Inclusion and Disability Studies (CCIDS), Maine's University Center for Excellence in Developmental Disabilities, recently welcomed five new members to the organization's Community Advisory Committee (CAC). The CAC, required by the Developmental Disabilities Assistance and Bill of Rights Act, PL 106-402, partners with CCIDS to advise, plan and implement the activities of the Center. The CAC is comprised of a majority of individuals with developmental disabilities and family members, and includes a representative of Maine's protection and advocacy system (Disability Rights Maine), a representative of the Maine Developmental Disabilities Council, and a representative from a self-advocacy organization.
The five new members recently elected to three-year terms: (see photo, left-to-right, clockwise):
Dr. Mark Kavanaugh is Professor of Social Science at Kennebec Valley Community College with over 18 years of teaching experience. He has a Ph.D in Educational Psychology and he also has a background in Psychiatric Rehabilitation. Mark and his wife, Katie, live in Skowhegan. He also plays bass in an Elton John tribute band called Yellow Brick Road.
Kate Quinn Finlay is Director of Child & Family Services at Easter Seals Maine in Portland. She is the former Executive Director of Broadreach Family & Community Services in Belfast. Her career and personal journey have always been guided and inspired by her youngest sister who has Down Syndrome. Kate earned her Master of Science degree at Wheelock College and is a Licensed Social Worker (LSW) in Maine.
Susan S. Lauritano is a Regional Manager for the Maine Department of Labor, Division of Vocational Rehabilitation (DVR) based in Bangor. She is a Licensed Clinical Professional Counselor (LCPC) and graduated from the University of Southern Maine with a specialization in Clinical Mental Health Counseling and Rehabilitation Counseling.
Kile Pelletier has been appointed to the CAC by the Board of Speaking Up for Us (SUFU) as their representative. SUFU's mission is "to create new opportunities for adults living with developmental disabilities to discover their abilities, exercise freedom and contribute to their communities." Kile lives in the community of Eagle Lake in Aroostook County.
Dave Lawrence is a self-advocate from the Portland area. He regularly participates in the Housing Coalition Meeting in Portland and is a member of the Disability Rights Maine Advisory Council.
In addition, the following individuals were reappointed to new three-year terms on the CAC: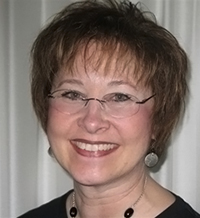 Gail Fanjoy
 – Executive Director of KFI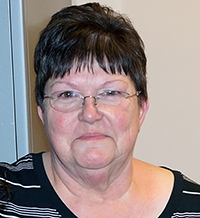 Janice LaChance 
– Family Member and Co-Chair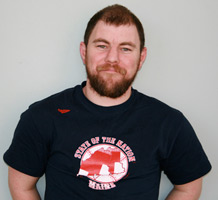 Jon McGovern
– Individual