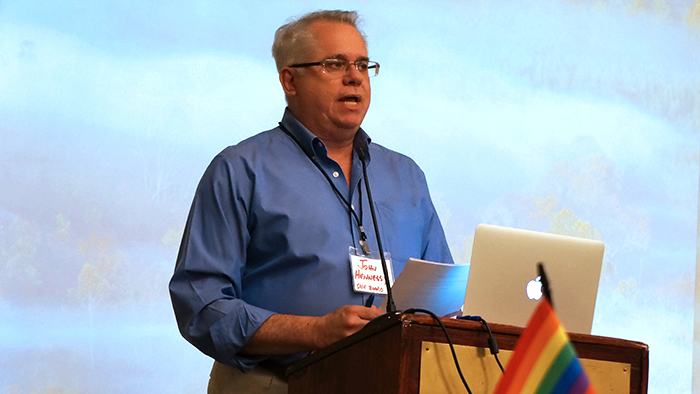 SAGE Maine Hosts Inaugural Symposium on LGBT Aging
Founded in 1978, Services and Advocacy for GLBT Elders (SAGE) is the country's largest and oldest organization dedicated to improving the lives of Gay, Lesbian, Bisexual, and Transgender (GLBT) older adults. Currently there are 24 SAGE Affiliates across 16 states and the District of Columbia.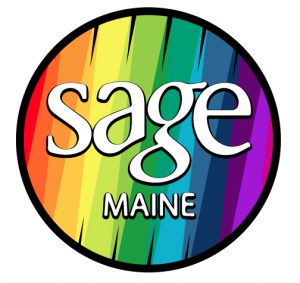 In 2013, findings from the Gay, Lesbian, Bisexual and Transgender (GLBT) Aging in Maine Community Needs Assessment: 2012 Survey and Focus Group Report (PDF) supported the establishment of a SAGE chapter in Maine. The report authors, Marilyn R. Gugliucci, Shirley A. Weaver, Douglas C. Kimmel, Muriel Littlefield, Lucky Hollander and John Hennessy (pictured above) identified four initial goals for SAGE Maine: (1) Create a network of healthcare providers and other professionals who are knowledgeable and affirmative regarding GLBT aging issues; (2) Train staff and management of long-term care services and facilities to provide a referral network of GLBT-affirmative support; (3) Provide support and assistance if harassment or assault is experienced and provide broader education regarding Maine Civil Rights protections for GLBT individuals; and (4) Create opportunities for social support and activities to reduce isolation and depression; as well as appropriate referrals to GLBT-affirmative providers of mental health services.
On April 22-23, 2017, with funding support from Equality Maine and the Health Equity Alliance, SAGE Maine hosted its inaugural Symposium on Aging at the Senator Inn & Spa in Augusta, ME. Over 80 participants interested in LGBT aging attended the weekend event. In addition to workshops, the importance of quality social services for LGBT elders was discussed in the newly published SAGE Maine Social Services Provider Report: Maine's Social Service Providers Caring for Older LGBT People by Franklin Brooks and Laura Gottfried.