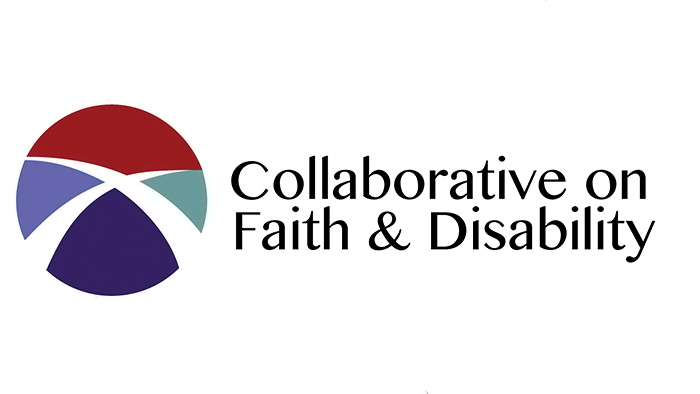 Faith and Disability Webinars on Employment and Spiritual Supports
For many people with disabilities and their families, faith communities can be a powerful source of natural community support and connection, as well as a doorway to other important outcomes in the areas of relationships, work, community living, recreation, and service. The University of Maine Center for Community Inclusion and Disability Studies (CCIDS) is one of ​several University Centers for Excellence in Developmental Disabilities (UCEDDs) that serve as partners on the​ national​ Collaborative on Faith and Disability.
​The Collaborative is hosting two free webinars in November and December 2017 on the topics of employment and spiritual supports:
Putting Faith to Work: Congregations as a Promising Pathway to Employment for People with Disabilities​
(November 15, 2017 – 2:00 p.m. to 3:00 p.m. EST)​
Far too many people with disabilities lack the opportunities and supports to participate in the work of work. How might faith communities play a role in supporting people with disabilities in their community to flourish in the workplace? Putting Faith to Work is a promising and practical model for tapping into the social capital, creativity, and commitment within a congregation to connect the gifts and talents of people with disabilities to meaningful work. This free webinar will describe this practical approach and illustrate how local churches are putting their faith to work.​ ​Presenters include: Erik Carter (Vanderbilt University), Gigi Sanders (Christ Presbyterian Church), and Callie Ford (LifePoint Church)​.​
Dancing with the Spirits: Initiatives by UCEDD's to Address Spiritual Supports (and Lessons Learned)​​
(​December 13 @ ​2​:00 PM – ​3​:00 PM​ EST)
As ​University Centers for Excellence in Developmental Disabilities (​UCEDD​s)​ address inclusive, person-centered supports in communities, the role and importance of spiritual supports for individuals and families has emerged as a crucial community resource. In this webinar, three UCEDD's will share the rationale and description of projects related to the core missions of Training, Technical Assistance, Research and Dissemination, lessons learned, and their plans for next steps.​ ​Presenters include: Rhonda Eppelsheimer and Joe Basey, (​Oregon Health & Science University)​;​ Mark Crenshaw (Georgia State​ University​)​;​ and Angela Amado, Julie Kramme, and Anab Gulaib (​University of ​Minnesota). Bill Gaventa, Moderator​.​