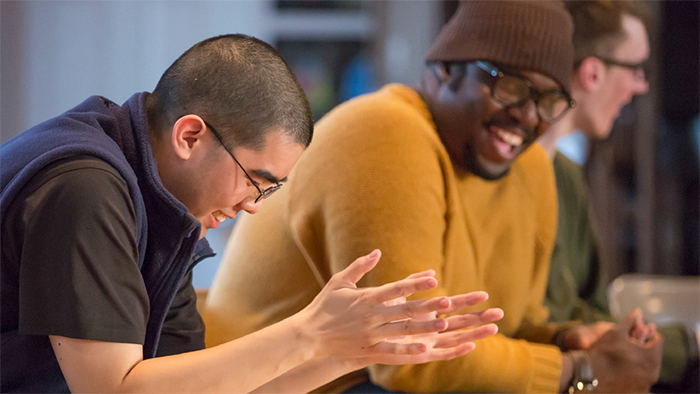 PCPID Releases Report on Direct Support Workforce
Source:  https://www.acl.gov/node/1278/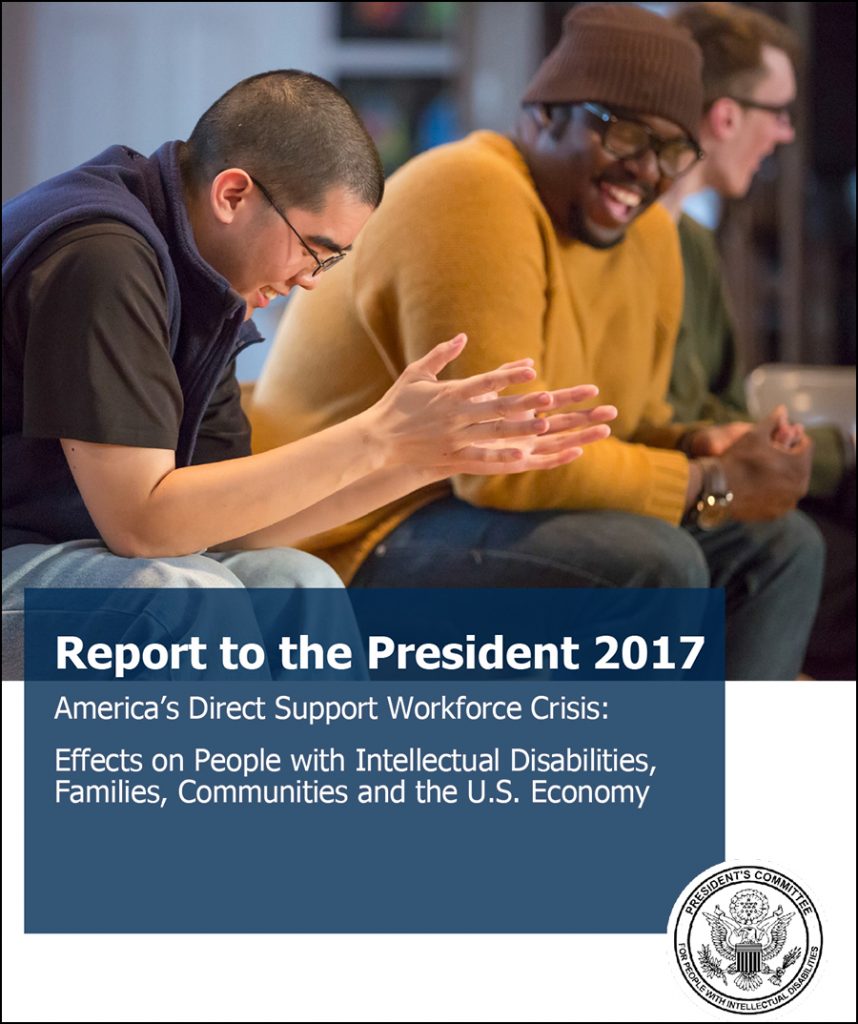 The President's Committee for People with Intellectual Disabilities (PCPID) has released its 2017 report, America's Direct Support Workforce Crisis: Effects on People with Intellectual Disabilities, Families, Communities and the U.S. Economy.
Direct support professionals (DSPs) provide services and supports that empower people with intellectual disabilities to live in the community.
In the report, PCPID notes that DSPs promote participation in the U.S. economy "by helping people with an (intellectual disability) get jobs and by enabling family members to work."  The report describes the current state of the DSP workforce as a "crisis," noting that the average DSP wage is $10.72, most work two or three jobs, and the average annual DSP turnover rate is 45%.
The report also explores the following:
How these issues affect individuals, families, and human services systems;
The factors that contribute to these issues; and
Promising practices to strengthen the direct support workforce.
PCPID serves in an advisory capacity to the President of the United States and the Secretary of Health and Human Services (HHS) promoting policies and initiatives that support independence and lifelong inclusion of people with intellectual disabilities in their respective communities. The committee includes representatives from several federal agencies and 13 citizen members.
Representatives from CCIDS' national network, the Association of University Centers on Disabilities (AUCD), serving on the Committee include the Chair, Jack Brandt, AUCD Board member from the Partnership for People with Disabilities at Virginia Commonwealth University, Tawara Goode of the Georgetown University Center for Child and Human Development and AUCD Board member, Dan Habib of the Institute on Disability at the University of New Hampshire, Sheli Reynolds of the Schiefelbusch Institute for Life Span Studies at the University of Kansas, Deborah Spitalnik of the Boggs Center on Developmental Disabilities at the Rutgers Robert Wood Johnson Medical School, and Elizabeth Weintraub, AUCD staff member.
Read the full PCPID report (PDF) or a plain-language version of the PCPID report (PDF).