Maine AgrAbility Videos Feature Assistive Technology in Use on Chapter Three Farm
Maine AgrAbility has produced a series of videos on the assistive technology in use at Chapter Three Farm in Newburgh, Maine. Farmers Stephen Gilson and Elizabeth DePoy, both University of Maine professors of social work and interdisciplinary disability studies, talk about the assistive tools and modified work routines they use to continue to work successfully and safely on their farm.
Some of the assistive tools featured in the video series include a feed station, convertible hand truck, four wheeler with spreader, and horse mounting steps.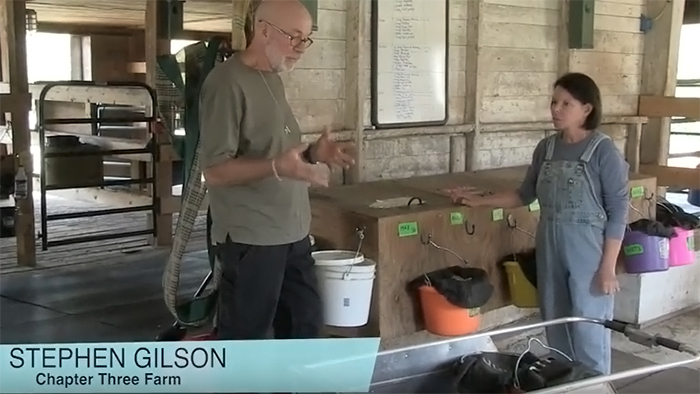 Maine AgrAbility is a non-profit collaboration of the University of Maine Cooperative Extension, Goodwill Industries of Northern New England, and Alpha One​.​ Maine AgrAbility is part of a nationwide network of United States Department of Agriculture (USDA) programs begun through the 1990 Farm Bill. The goal of the National AgrAbility Project is to inform, educate, and assist farmers, fishermen and forest workers, and their families with disabilities, so they can continue to have successful careers in agriculture.