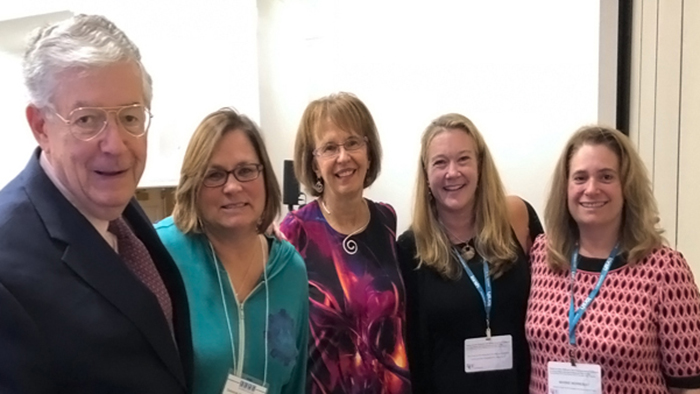 Morneault Reports From DEC Conference on Young Children with Disabilities
Source: Adapted from the Maine Roads to Quality newsletter, Bridges (October 2018).
CCIDS research associate, Marnie Morneault, recently attended the Division for Early Childhood's 34th Annual International Conference on Young Children with Disabilities and Their Families in Orlando, FL. The conference theme was Transforming Imagination into Innovation: Impacting Outcomes for Young Children, Families, and Professionals. "I had the privilege to hear [Ann and H. Rutherford "Rud" Turnbull, III] speak," said Morneault. "They have both been instrumental in crafting and passing laws that support individuals with disabilities and their families." Rud is the Marianna and Ross Beach Distinguished Professor Emeritus in special education at the University of Kansas. He's been honored with awards from more than eight national disability organizations for his service and leadership in special education law, disability law, and public policy analysis. Along with his wife, Ann Turnbull, Rud was identified as one of 36 individuals who have "changed the course of history for individuals with intellectual and developmental disabilities across the 20th century."
Photo caption: (Left to right) H. Rutherford "Rud" Turnbull, Deborah Rooks-Ellis, Ann Turnbull, Kellie Irving and Marnie Morneault.