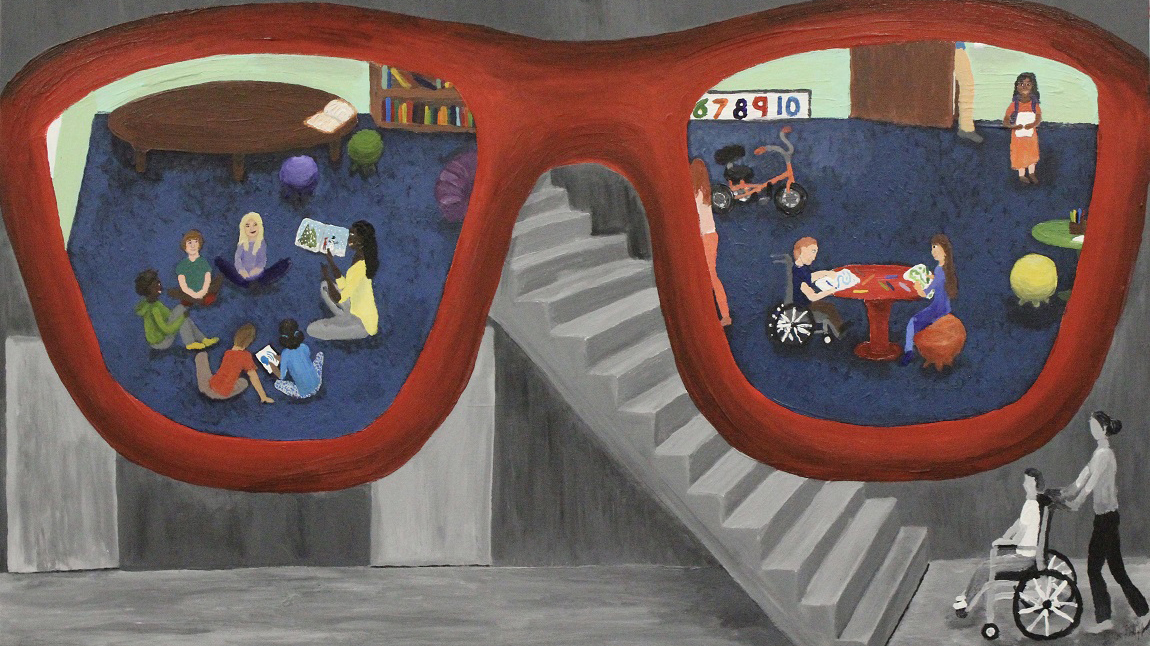 Maine DD Council Inclusion Contest Materials Available Now
The Maine Developmental Disabilities Council Inclusion Contest is an essay and artwork contest that provides awards to schools, teachers, and high school students who demonstrate an exceptional understanding of the meaning of full inclusion in which all people are valued members of the community. The essay and visual arts contests are open to high school juniors and seniors who reside in Maine. Application materials are now available online: the submission deadline is midnight on Monday, February 3, 2020 EST.
New this year, teachers and/or schools have a chance to win $1,000 grants for committing to incorporate the Inclusion Contest in their classrooms and curricula. Read about the 2020 Inclusion Contest Evaluation Grants for Teachers and/or Schools (PDF).
The awards recognize essays that maximize creativity and exemplify the highest level of College and Career Readiness (CCR) Anchor Standards for Language, and artwork that exemplifies the standards required by the Maine Learning Results. Award and grant recipients will be honored during an April 2020 ceremony in the Hall of Flags at the State House in Augusta.
For more information, please contact Jessica Gorton at jessica.l.gorton@maine.gov or call (207) 287-4215.
Photo caption: Changing the Way We See by Sophia DeSchiffart, Creative Expression 1st Place Winner 2018