Billie Taylor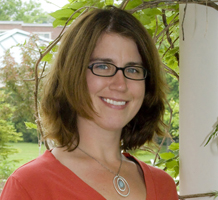 Discipline: Social Work
Faculty Mentor: Stephen F. Gilson, Ph.D.
LEND training goals:
Increase my understanding of and skill to engage in interdisciplinary, family-centered, culturally competent practices.
Increase my awareness of and ability to navigate the systems currently in place, or needed, to serve and support CSHCN and their families in Maine and New Hampshire.
Increase my understanding of the evaluation process for children and families when they are referred to a developmental clinic.
Increase competence and leadership skills in collaborating with community partners to provide continuing education and/or technical assistance related to serving children with special health care needs and their families.
Inform political leaders of Maine about an issue of importance impacting Children with Special Health Care Needs and their Families.