Kassandra Mores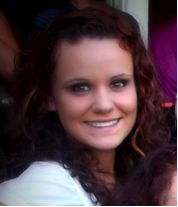 Discipline: Psychology and Child Development and Family Relations
Faculty Mentor:
About:
My name is Kassandra Mores. I'm a 22 year-old mother to two very special little boys. I recently completed my bachelor's at the University of Maine. I double majored in psychology and child development and family relations. I choose a sub-concentration of developmental psychology, and also minored in disability studies. I'm currently pursuing a master's in social work.
During my undergraduate studies I found my passion as an advocate both inside and outside of the classroom. Around the same time I began my minor in disability studies my son was evaluated and diagnosis with a neurodevelopment disorder. The theories surrounding disability I was introduced to helped me understand how society and policy shapes lives of children who have a diagnosis. This sparked my interest and passion regarding inclusion, universal design and their integration into different public policies and professions.
Although most of my leadership skills stem from being an advocate for my children and a mother, as an undergraduate I participated in the Peer Education group on campus, developing and facilitating  programs to raise awareness about a number of controversial issues. I am also the current Graduate Assistant at the Office of Student Employment where I supervise employees and help keep things running smoothly.
I look forward to becoming part of such a great learning opportunity, and gaining new knowledge and confidence as a leader and advocate.