2016–2017 New Hampshire-Maine LEND Trainee Application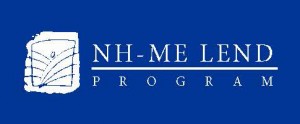 Applications are being accepted for the 2016–2017 New Hampshire-Maine LEND Trainee Program. You will be contacted to schedule an interview upon receipt of completed application. For additional information before applying, please contact the ME LEND office at:
Phone: 207.581.1084
Email: srussell@maine.edu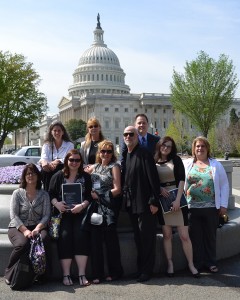 "
Attending the Disability Policy Seminar in Washington D.C. gave me the confidence to address concerns with our local legislators. 
"
Eligible candidates for this program include:
Graduate students in audiology, early childhood special education, nursing, nutrition, occupational therapy, pediatrics, public health, physical therapy, social work, speech language pathology, family studies, or other related disciplines.
Professionals working in the community supporting children with special health care needs and their families (i.e, early support and services, school administration, general and special educators, related service professionals, and healthcare providers).
Family members who have a child with a disability.
Applicants must have earned a minimum of a bachelor's degree and have permanent U.S. residency status.
Competitive scholarships are available to qualified applicants with funding provided by the Maternal and Child Health Bureau.
You will need the following to successfully complete this application:
Gather your education information and complete the online application.
Attach (upload) the following:

A current resume or CV in either Microsoft Word (.doc or .docx) or Adobe Acrobat PDF (.pdf) formats
A writing sample, such as an opinion letter, academic paper, or publication, in either Microsoft Word (.doc or .docx) or Adobe Acrobat PDF (.pdf) formats,
Letter of reference from three people who can attest to your professional, interpersonal, and leadership skills in either Microsoft Word (.doc or .docx) or Adobe Acrobat PDF (.pdf) formats. **Please note: Letters can be uploaded via your online application or sent via U.S. mail to the address below.

Request official transcripts from your current program of study, graduate, or undergraduate programs. Send to:
Susan Russell
University of Maine
Center for Community Inclusion and Disability Studies
5717 Corbett Hall
Orono, ME 04469-5717
Long-term traineeships require a minimum commitment of 300 hours over a 9-month period.