What Shape is the Relationship between Child Outcomes and Classroom Assessment Scoring System?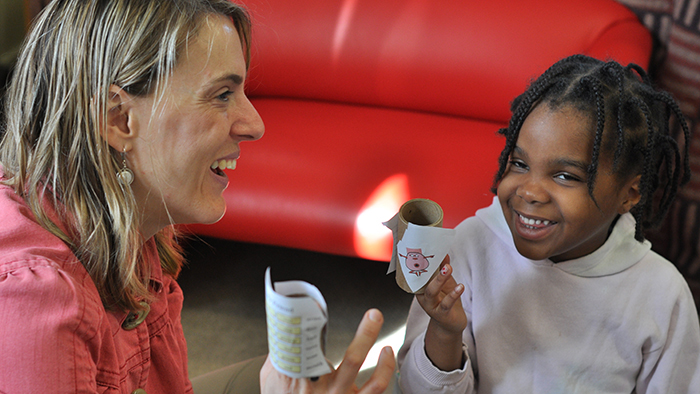 Child care quality is associated with child outcomes, but high-quality child care is rare. The goal of this project is to improve the understanding of the quantitative relationship between child outcomes and a measure of teacher-child interactions (the Classroom Assessment Scoring System, or CLASS) increasingly used in program improvement and in high-stakes applications such as quality rating and improvement systems and Head Start renewal.
Project staff will leverage their extensive experience with sophisticated quantitative analysis and practical application to address the nature of the link between child care observation tools and child outcomes. This project addresses two research topics of current relevance to decision makers at local, state, and national levels: ongoing child care quality improvement and child wellbeing.
Results and conclusions from the analyses will be delivered to all relevant audiences. For child care administrators, the results may have implications for how to weight various scales and how to set thresholds appropriately—both for setting star ratings in quality rating and improvement systems and determining levels under which a Head Start grantee would be required to re-compete. For researchers and CLASS developers, the results may explain whether specific dimensions of teacher-child interaction are particularly important for certain outcomes for children and could improve the scoring rubric for CLASS. For practitioners, the results could help target improvement activities at areas that would have the greatest effect on child outcomes.
Funding Source

U.S. Department of Health and Human Services, Administration for Community Living, Office of Planning Research and Evaluation, Award No. 90YE0174.
Funding Period
September 30, 2015 to February 28, 2017
Project Personnel
Alan Cobo-Lewis, Ph.D., Principal Investigator
University of Maine
Center for Community Inclusion and Disability Studies (UCEDD)
5717 Corbett Hall, Room 230
Orono, ME 04469-5717
207.581.1084
800.203.6957
207.581.1231 (Fax)
TTY users call Maine Relay 711
alanc@maine.edu
Links