Sustainable Implementation of Family-Centered Transition Planning for Young Adults with Autism Spectrum Disorders
The University of New Hampshire Institute on Disability and the University of Maine Center for Community Inclusion and Disability Studies are collaborating on this NIDRR-funded project to develop a sustainable process for implementing a Family-Centered Transition Planning model for youth and young adults with autism spectrum disorders. Based on research demonstrating the effectiveness of Family-Centered Transition Planning in increasing student and parent expectations for adult life, student career decision-making, and student participation in employment and postsecondary education, this project develops an implementation package to embed this method of independent transition planning into the existing service and funding system on a long-term basis across multiple states.
The planning model includes three components: (1) structured group information/training sessions for families related to post-high-school options, support funding, and planning; (2) development of individual support networks and person-centered planning meetings to develop a post-school plan and implement structured career exploration activities; and (3) ongoing social networking across families for information sharing and peer support.
Project Publication:
Outcomes of a Family-Centered Transition Process for Students With Autism Spectrum Disorders (2012) (PDF). David Hagner, Alan Kurtz, Heidi Cloutier, Caroline Arakelian, Debra L. Brucker and Janet May. Focus on Autism and Other Developmental Disabilities 27(1) 42–50. DOI: 10.1177/1088357611430841.
Funding Source: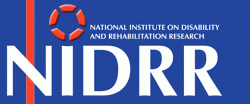 A collaboration with the University of New Hampshire Institute on Disability (UCED). Funded by the U.S. Department of Education, Office of Special Education and Rehabilitative Services, National Institute on Disability and Rehabilitation Research (NIDRR) Project Number H133G110158.
Funding Period:
October 1, 2011 — September 30, 2014
Contact Person(s):
David Hagner, Ph.D., Project Director and Principal Investigator
University of New Hampshire Institute on Disability
56 Old Suncook Rd. Suite 2
Concord, NH 03301
david.hagner@unh.edu
Lucille Zeph, Ed.D., Co-Principal Investigator
University of Maine
Center for Community Inclusion and Disability Studies (UCEDD)
5717 Corbett Hall, Room 230
Orono, ME 04469-5717
Alan Kurtz, Ph.D., Project Coordinator for Maine
Coordinator of Education and Autism
University of Maine
Center for Community Inclusion and Disability Studies (UCEDD)
5717 Corbett Hall, Room 203
Orono, ME 04469-5717
207.581.1262 (V)
800.203.6957 (V)
alan.kurtz@maine.edu
Janet May, M.Ed.
Coordinator of Transition and Adults
University of Maine
Center for Community Inclusion and Disability Studies
5717 Corbett Hall, Room 204
Orono, ME 04469-5717
207.581.1384 (V)
207.581.1084 (V)
janet.may@maine.edu 
Links:
National Institute on Disability and Rehabilitation Research
NIDRR brochure (PDF)