NH LEND Program at UMaine Accepting Applications until May 15th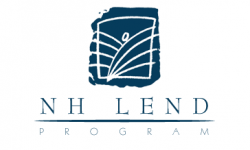 Trainee applications are now available for the 201​5​-201​6​ New Hampshire Leadership Education in Neurodevelopmental and Related Disabilities (NH LEND) Program​ ​at the University of Maine. The NH LEND program provides graduate​-​level interdisciplinary training for students and professionals from diverse disciplines, including developmental pediatrics, early childhood education, social work, psychology, occupational therapy, health management and policy, and speech language pathology. Competitive scholarships are available for qualified applicants.​
Maine trainees in the NH LEND Program register at the University of Maine and participate in the weekly LEND seminar through the use of eLearning and video-conferencing technology at the University of New Hampshire and the University of Maine. This rigorous 10-month curriculum follows the academic calendar and includes coursework and hands-on experiences with faculty, families, community partners and legislators. Program activities include leadership development, clinical training, continuing education/technical assistance, research and cultural competency field work.
For more information or to request an application, please contact the University of Maine Center for Community Inclusion and Disability Studies at ccidsmail@maine.edu or call 207.581.1381. Application deadline: May 15, 201​5.
This opportunity is made possible through the New Hampshire LEND Program. NH LEND is supported by a grant (#T73 MC 00024) from the Maternal and Child Health Bureau, Health Resources and Services Administration (HRSA), U.S. Department of Health and Human Services and administered by the Association of University Centers on Disabilities (AUCD).