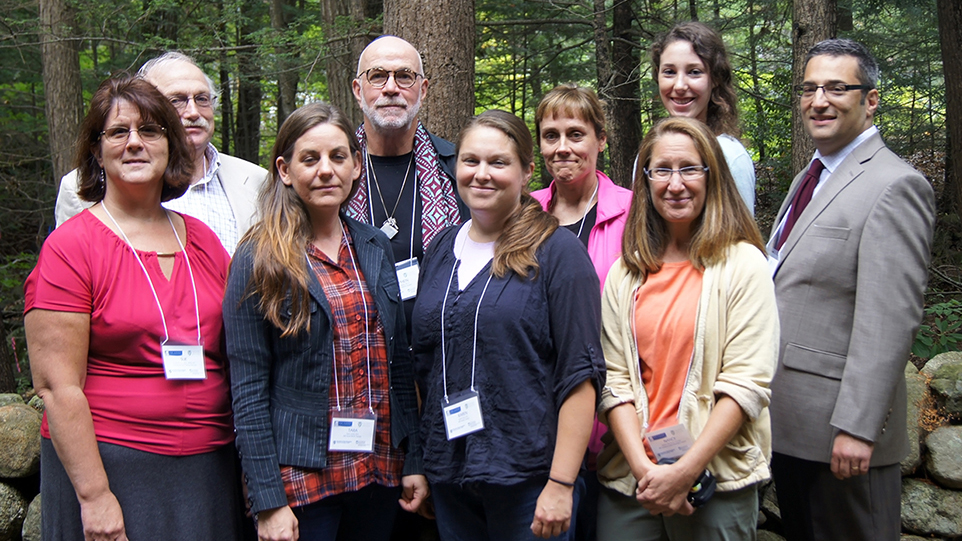 CCIDS Welcomes 2015-2016 UMaine Trainees in NH-LEND Program
The Center for Community Inclusion and Disability Studies (CCIDS) recently welcomed five University of Maine trainees to the New Hampshire Leadership Education in Neurodevelopmental and Related Disabilities (NH LEND) for the 2015-2016 academic year. Photo courtesy of the University of New Hampshire Institute on Disability.
Photo caption: UMaine NH LEND faculty and trainees (front row left to right): Susan Russell, Interdisciplinary Training Director at UMaine; Tara Lovely, trainee, Karen Sites, trainee; Nancy Hall, trainee; and Alan Cobo-Lewis, Program Co-Director and faculty member. (Back row left to right): Alan Kurtz, faculty member; Stephen F. Gilson, faculty member; Laurie Wellman, trainee and Carla White, trainee.