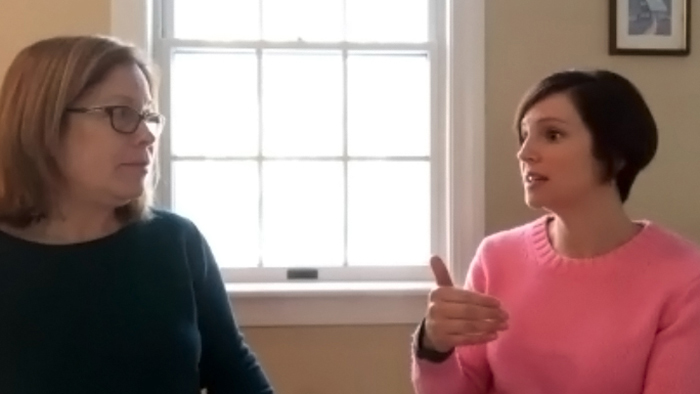 Two Parents Lead Maine Policy Project on Restraint and Seclusion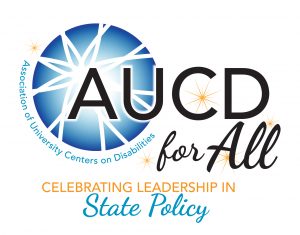 The Maine Policy Project on Restraint and Seclusion was one of thirty-eight examples of state-level leadership in disability policy celebrated during the recent Association of University Centers on Disabilities AUCD for All Gala.
Source: AUCD4all – Maine Policy Project on Restraint and Seclusion
When her son experienced a challenging transition to public kindergarten from a special purpose private pre-school and was restrained on the playground three weeks into his kindergarten school-year, Deb Davis (pictured above, left), parent of a child with developmental disabilities, took on a leadership role to help reduce and prevent incidents of restraint and seclusion (R&S) in Maine schools. In 2011, Ms. Davis was invited by the Maine Commissioner of Education to serve on the Consensus Based Rule-making Team that was revising the rule governing the use of physical restraint and seclusion. With oversight from the Maine Department of Education (MDOE), a R&S Stakeholder Group that included parents, school personnel, service providers, and DD Network partners was convened to rewrite MDOE rules on the use of restraint and seclusion of students, known as Chapter 33: Rule Governing Physical Restraint and Seclusion.
The Chapter 33 rule, rewritten by the R&S Stakeholder Group, established permitted and prohibited uses of restraint and seclusion, required notification and documentation of incidents of restraint or seclusion, aggregate reporting of incidents to administrators and to the MDOE, notification to parents, response to multiple incidents of restraint or seclusion of a student, local and state complaint processes, and MDOE approval of training programs. This important work continued in 2013 when stakeholder group members successfully testified before the Maine legislature to prevent passage of a resolve to direct the MDOE to amend its rules regarding restraint of students as currently written.
Ms. Davis was later approached by the MDOE to create a Best Practices Guide to Reduce and Prevent the Use of Restraint and Seclusion in Maine Schools, some of which appears as a resource on the MDOE restraint and seclusion website. She and the R&S Stakeholder Group, and a new group known as the Maine Coalition Against Restraint and Seclusion (ME CARS), continue to serve as a resource on Chapter 33 for parents, state department personnel, and policymakers.
Last fall, 2017-2018 NH-ME LEND Family Trainee, Jodie Hall (pictured above, right), began a community leadership field placement with Deb Davis to plan and develop effective and engaging outreach materials to help parents understand their rights, the rights of their children, and the Chapter 33 rule.
The four goals of this outreach:
educate parents about the permitted and prohibited uses of restraint and seclusion;
encourage parents to work collaboratively with schools to ensure their child's behavior is being appropriately understood;
reduce the number of restraint and seclusion incidents by educating parents and schools about preventative strategies and measures; and
once a restraint and seclusion incident has occurred, provide the families with sufficient information to engage in the debriefing process with the school and make the necessary adjustments to prevent restraint and seclusion from occurring again.
To accomplish this, Hall and Davis are co-producing a series of seven short videos of two parents having unscripted conversations about topics pertaining to restraint and seclusion and Chapter 33. They hope to publish the video series online by Summer 2018.
Partners: Deb Davis, Non-Attorney Education Advocate and Parent; Jodie Hall, NH-ME LEND Family Trainee and Parent; Center for Community Inclusion and Disability Studies, UCEDD, University of Maine; Disability Rights Maine; Maine Developmental Disabilities Council; Maine Parent Federation; Autism Society of Maine; Maine Department of Education; ME CARS (Coalition Against R&S); and the R&S Stakeholder Group.