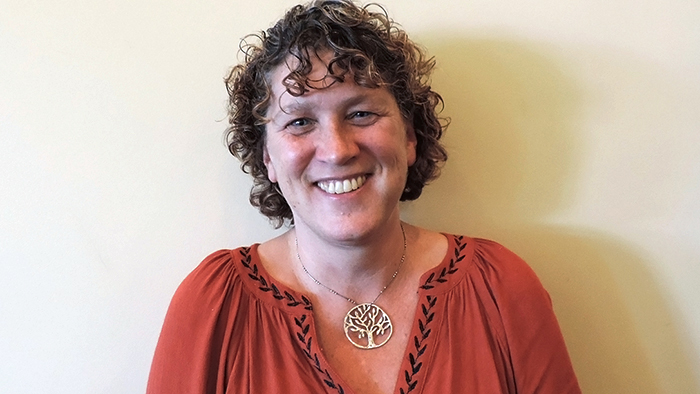 Maeverde Selected for GU Leadership Academy for Cultural and Linguistic Competence
Jennifer Maeverde, MA, LCPC, (pictured above) a Research Associate with University of Maine Center for Community Inclusion and Disability Studies (CCIDS), has been selected to participate in the Fall 2018 Georgetown University Leadership Academy, a component of the Leadership Institute for Cultural Diversity and Cultural and Linguistic Competence. The Academy is designed to build the capacity of leaders to "advance and sustain cultural and linguistic competence and respond to the growing cultural diversity among individuals with intellectual and developmental disabilities."
Maeverde, a licensed clinical professional counselor with expertise in early childhood mental health consultation, and a 2012-2013 NH-LEND trainee, is looking forward to the Academy's intensive course of study and leadership coaching:
My colleagues at CCIDS and Maine Roads to Quality Professional Development Network have identified cultural and linguistic competence as an area of focus for our respective organizations and network. The knowledge and skills I'll gain from the Academy will directly impact my approach to professional development and consultation on behalf of Maine early care and out of school time [afterschool] providers, and help to inform policy and procedural practices within program administration, direct teaching practices within classrooms, and family and community partnership building.
The Leadership Academy consists of 3 months of preparatory activities (i.e., webinars, readings, self-reflection, completion of a leadership inventory, identifying a leadership challenge, and coaching), an onsite 4-day learning experience, and leadership coaching for up to one year.
The Leadership Institute for Cultural Diversity and Cultural and Linguistic Competence is a project of the Georgetown University National Center for Cultural Competence and is funded through a Cooperative Agreement from the Administration on Intellectual and Developmental Disabilities, Administration for Community Living, U.S. Department of Health and Human Services.