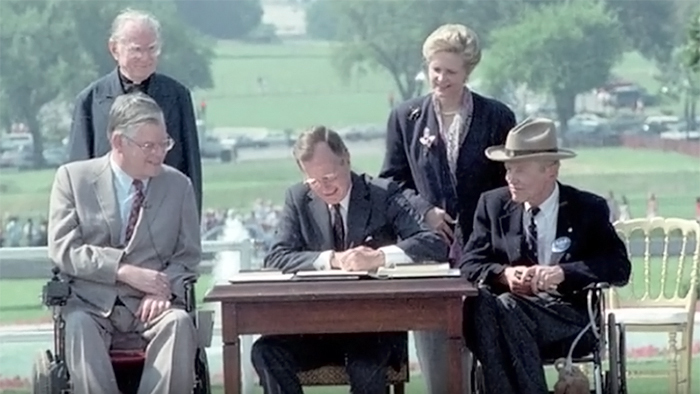 Reflections on the Americans with Disabilities Act Signing Ceremony
The Bureau of Educational and Cultural Affairs at the U.S. Department of State has posted a video, The Americans with Disabilities Act (ADA), Signing Ceremony, July 26, 1990. Produced for the 25th anniversary, the video features clips of the signing ceremony on the South Lawn of the White House. It also features interviews with advocates, administrators, and members of Congress who were present for the signing, sharing their reflections on the ceremony and the impact the ADA has had and will have for people with disabilities in the U.S.
Shown in above photo: (Front row, left to right) Evan Kemp, President George H.W. Bush, Justin Dart, Jr. (Back row, left to right) Reverend Wilkie and Sandra Parrino.