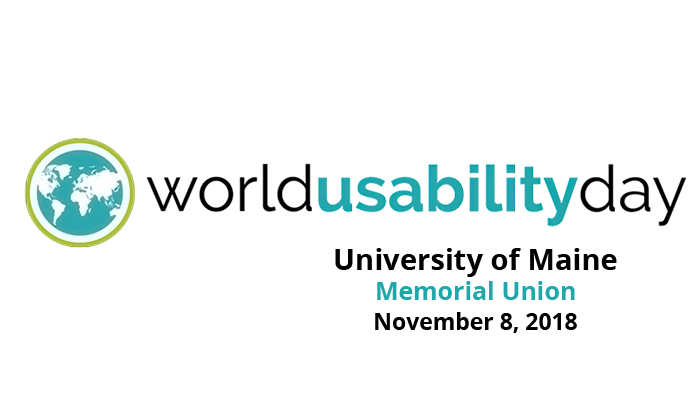 Equity, Access & Inclusion: A World Usability Day Event at UMaine
Established in 2005, World Usability Day (WUD) is a single day that occurs annually around the world and brings together communities of professional, industrial, educational, citizen, and government groups to promote the values of usability, accessibility, and universal design. The common objective is to ensure that the services and products important to life are easier to access and simpler to use.
The University of Maine Student Accessibility Services, a department of the Division of Student Life, with generous support from the Alton '38 and Adelaide Hamm Campus Activity Fund is proud to host the conference, "Equity, Access and Inclusion" on Thursday, November 8, 2018, from 9:00 a.m. to 4:30 p.m. Most sessions will take place at the Memorial Union, University of Maine, Orono, Maine.
There is no cost to attend this conference, but pre-registration is highly recommended: space is limited for the tour of the Virtual Environment and Multimodal Interaction (VEMI) Laboratory with simulation experience. Direct links to event registration, accommodation requests, conference schedule, and speakers, appear below:
Equity, Access and Inclusion Conference (main page)
Getting Here (directions, maps, parking)
Registration and Accommodation Needs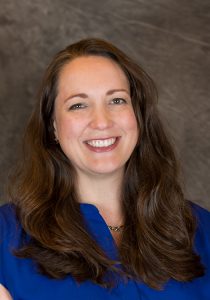 The keynote speaker is Kelly Nye-Lengerman, Ph.D., a Research Associate at the University of Minnesota Institute on Community Integration. Kelly's work focuses on making public policies and systems work for people through research, training, technical assistance and advocacy, to support the full inclusion of individuals with disabilities in community life. She speaks nationally at conferences and events promoting a vision of inclusion and community for all citizens, and has published a number of journal articles, technical reports, and book chapters. The keynote is sponsored by the University of Maine Center for Community Inclusion and Disability Studies, Maine's University Center for Excellence in Developmental Disabilities.
World Usability Day matters because an organization that prioritizes access, equity and inclusion creates an environment that respects and values individual difference. Inclusive organizations foster cultures that minimize bias, promote access to programs and recognize and address systemic inequities, which can create disadvantages for certain individuals.
University of Maine partners offering presentations and workshops throughout the day:
This conference provides an opportunity to bring the campus and surrounding community together to help promote the core values of equity, access and inclusion. We hope you can attend!