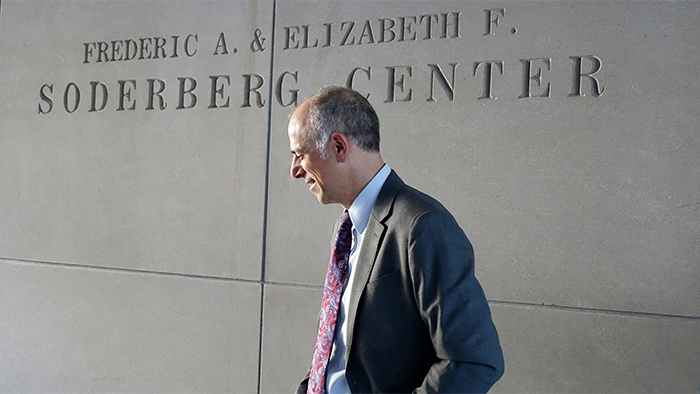 Filmmaker Dan Habib Leads Public Screening of Intelligent Lives at UMaine
On Thursday, April 4, 2019, CCIDS hosted a free public screening of the film, Intelligent Lives, at the University of Maine's Soderberg Auditorium. Nearly 40 people, including individuals with intellectual and developmental disabilities, family members, service providers, college students, educators and other professionals, attended the event.
As part of the introduction to his film, Dan Habib (pictured above) shared the following statistics:
There are 6.5 million people with intellectual disabilities in the U.S.
17% are included in regular classrooms
40% earn a high school diploma
15% work in competitive integrated employment settings
1 in 3 live in poverty
Current research indicates that high school students with intellectual disabilities who have paid work experiences and household chores have a 75% chance of working in a competitive integrated employment setting after high school.
About the film: Intelligent Lives stars three pioneering young American adults with intellectual disabilities—Micah, Naieer and Naomie—who challenge perceptions of intelligence as they navigate high school, college, and the workforce. Habib calls them "paradigm shifters." Academy Award-winning actor and narrator Chris Cooper contextualizes the lives of these central characters through the emotional personal story of his son Jesse, as the film unpacks the shameful and ongoing track record of intelligence testing in the United States.
Intelligent Lives challenges what it means to be intelligent, and points to a future in which people of all abilities can fully participate in higher education, meaningful employment, and intimate relationships.