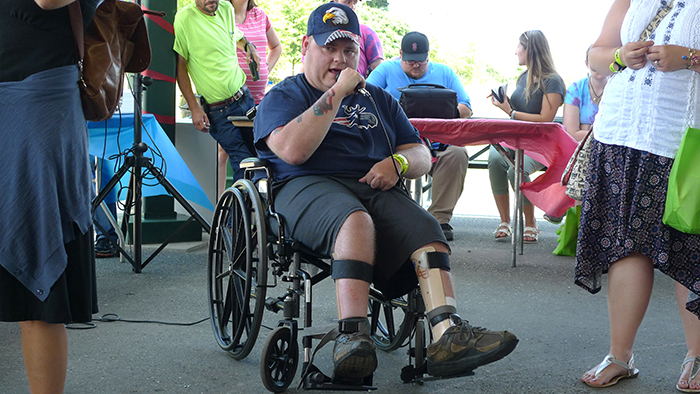 3rd Annual Disability Pride Maine Event Draws Over 150 to Mill Park
Over 150 people recently attended the 3rd Annual Disability Pride Maine event at the Pavilion in Mill Park, Augusta. The gathering was sponsored by Disability Rights Maine (DRM), Maine's Protection and Advocacy organization, congressionally authorized under the Developmental Disabilities Assistance and Bill of Rights Act of 2000 (the DD Act). Approximately twelve disability advocacy organizations and 3 state agencies also provided informational exhibits at the event.
The National Council on Independent Living notes, "People with disabilities are the largest and most diverse minority within the population, representing all abilities, ages, races, ethnicities, religions and socio-economic backgrounds."
Disability Rights Maine provides individuals with information about their rights and service systems, and represents individuals at meetings and hearings by providing legal services to individuals and groups. In addition, DRM works for systemic change and offers trainings on individual rights and developing advocacy skills. DRM also acts as a referral service for individuals that they are unable to directly assist.
Please visit our Disability Pride Maine 2019 Facebook photo album for more images from the event.
Sean Stackhouse of News Center Maine filmed this YouTube video of the event.