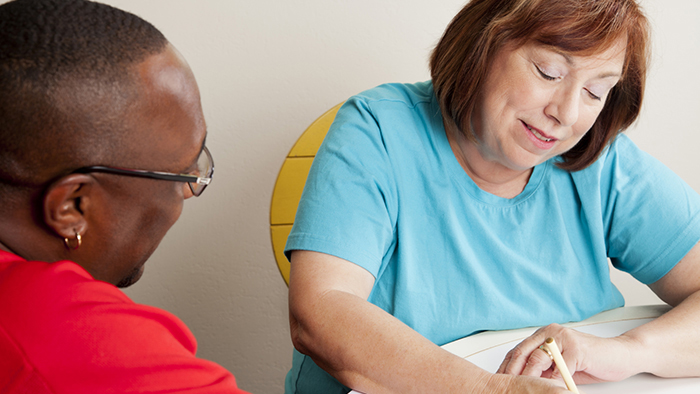 Work and Benefits Navigator Training in Orono on November 7th
Source: Work & Benefits Navigator Training
A person receiving Social Security disability benefits or Supplemental Security Income (SSI) has likely been told they can't work, or if they do work that they should limit their hours. They may believe they can't work. They may have limited work experience or education. And likely they fear losing their financial and medical safety net if they try to work.
How can a service provider encourage work for a consumer who is living this experience? What is a social service provider to do in this "Employment First" state, especially without experience in employment services?
Case managers, community integration workers, direct support professionals, residential staff, or others with a supporting role in the life of a person with a disability, have a critical role in the employment success of the individuals they serve.  Work and Benefits Navigation Training will provide the information, skills, and resources needed to challenge myths about work and benefits and encourage employment.
Training will be provided by Community Work Incentives Coordinators (CWICs) from Maine Medical Center's Department of Vocational Services.  They have many years of experience in assisting people with navigating Social Security's return-to-work rules, and encouraging them – and those who play a supporting role in their lives – to think about earnings and work in a new way.
On Thursday, November 7, 2019, the Work & Benefits Navigator Training will be held at the University of Maine in the Memorial Union, Coe Room.  Additional information about the training and a registration link can be found here.
A complete printable schedule of training dates and locations is now available online.