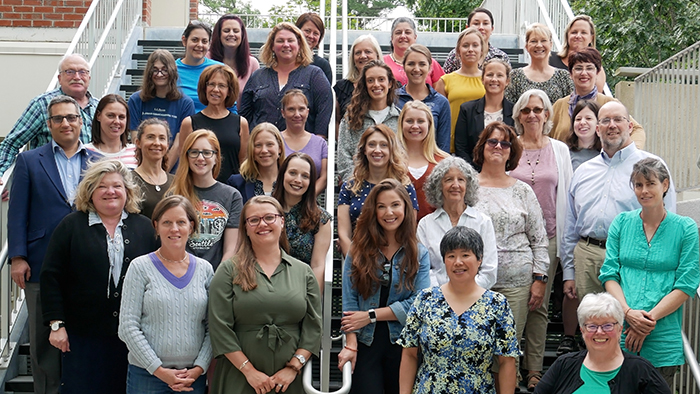 Apply Today: Limited Spaces Remain for 2020-2021 NH-ME LEND Program
The application deadline for the 2020-2021 New Hampshire-Maine Leadership Education in Neurodevelopmental and Related Disabilities (NH-ME LEND) Program at the University of Maine has been extended to June 15, 2020.
NH-ME LEND provides graduate-level interdisciplinary leadership training for graduate students, family members, individuals with disabilities, and professionals from diverse disciplines to prepare them for professional leadership roles in the field of maternal and child health. Participation requires a minimum commitment of 300 hours over 9 months. University of Maine trainees participate remotely in the weekly NH-ME LEND seminar through the use of eLearning and videoconferencing technology. For more information, please download the Frequently Asked Questions (PDF) here.
A 9-minute video overview of the NH-ME LEND Training Program with Dr. Betsy Humphreys is available here.
Complete the online application here or download a paper application (PDF) here and refer to the section, "Directions for Applicants." Competitive scholarships are available for qualified applicants with funding provided by the Maternal and Child Health Bureau.
The NH-ME LEND Program is supported by a grant (# T73MC33246) from the Maternal and Child Health Bureau, Health Resources and Services Administration (HRSA), U.S. Department of Health and Human Services, and administered by the Association of University Centers on Disabilities (AUCD).