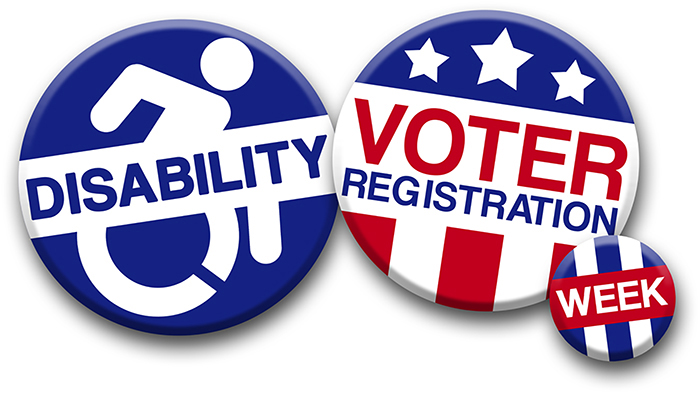 National Disability Voter Registration Week: July 13-17, 2020
Source: American Association of People with Disabilities (AAPD), National Disability Voter Registration Week
Every year, the REV UP Campaign coordinates National Disability Voter Registration Week (NDVRW) to increase the political power of people with disabilities by sharing resources and getting folks registered to vote. This year, NDVRW is July 13-17. With an estimated 35 million people with disabilities eligible to vote in 2020, REV UP is inviting state and local organizations to participate in NDVRW in order to raise the disability voice and civic participation across the country!
COVID-19 Update: Although some states are slowly opening up, REV UP is focusing on supporting the disability vote through digital organizing techniques throughout NDVRW!
Selected Resources on Voting
Image courtesy of Disability Rights Maryland.