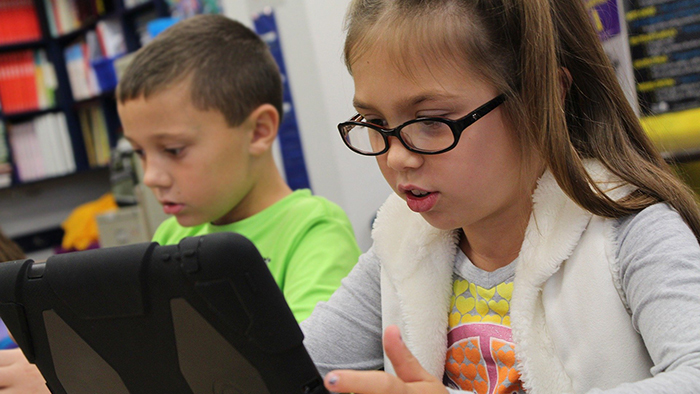 Maine CITE Updates Family Guide on Assistive Technology and AEM
The Maine CITE program recently updated their Guide for Maine Families on Assistive Technology and Accessible Educational Materials (June 2020) [PDF]. The Guide was created for Maine families of children who have disabilities ages birth to 20 years who are eligible for services and/or programs under the federal Individuals with Disabilities Education Act (IDEA).
During a June 23, 2020 webinar, Kathy Adams, OTL, ATP, Maine CITE's Director; and John Brandt, MS. Ed, Maine CITE's Training Coordinator; updated families with the latest information on Assistive Technology (AT) and Accessible Educational Materials (AEM) for children and youth. Assistive technology (AT) is any item, piece of equipment, software program, or product system that is used to increase, maintain, or improve the functional capabilities of persons with disabilities. Accessible Educational Materials (AEM) are specialized formats of educational content that can be used by and with a child with a print disability (a condition related to blindness, visual impairment or a specific learning disability, for example).
The archived webinar, Family Guide to Assistive Technology and Accessible Education Materials, is now available online.
The Maine CITE program is administered by the Maine Department of Education and is federally funded by the U.S. Department of Health and Human Services, Administration for Community Living.