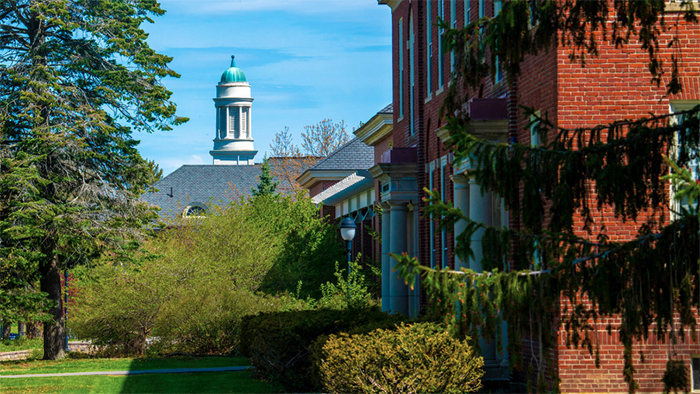 Cobo-Lewis Appointed to UMaine President's Council on Diversity, Equity and Inclusion
Source: UMaine names President's Council on Diversity, Equity and Inclusion
CCIDS Director Dr. Alan Cobo-Lewis has been appointed by University of Maine President Joan Ferrini-Mundy to serve on a 30-member Council on Diversity, Equity and Inclusion. The President announced her intention to form the council on June 10, following the death of George Floyd, and in the context of protests nationwide and global reckoning on racism. The Council will advise campus leadership and report on institutional efforts and actions to ensure inclusive excellence.
Council members, who will serve terms ranging from one to three years, were asked by the President to begin by considering the following questions:
What are areas of systemic racism and other structural impediments to diversity, equity and inclusion at the University of Maine, and what policies and practices must be changed to dismantle and reform those structures? In particular, what positions, realignments of responsibility, and other changes are most urgently needed?
Are major university planning documents and processes, including the Strategic Vision and Values Framework and the Define Tomorrow initiative, sufficiently focused on advancing the values of diversity, equity, and inclusion?
What data should the university be collecting and reviewing to guide its progress and identify problems and priorities in advancing diversity, equity and inclusion?
Is UMaine's current portfolio of committees, offices, organizations and activities that promote diversity, equity, and inclusion well aligned and adequately resourced to move us into a transformed future with inclusion at the core?
Cobo-Lewis, an associate professor of psychology, has a longstanding interest in promoting evidence-based approaches to education and policy, especially regarding persons with disabilities. As a parent of two adult children, one of whom has a disability, he's been an active member of the disability community in Maine for several years. He's served as a long-time member and leader of the Maine Developmental Disabilities Council; has earned the respect of legislators and advocates for his work in Maine disability policy; and has been honored with a number of awards for his advocacy, including the University of Maine Presidential Public Service Award in 2008.
Cobo-Lewis was named director of the Center for Community Inclusion and Disability Studies, Maine's University Center for Excellence in Developmental Disabilities, in 2015.
The full-text of the University of Maine news release, UMaine names President's Council on Diversity, Equity and Inclusion, is available online.
Photo credit: University of Maine