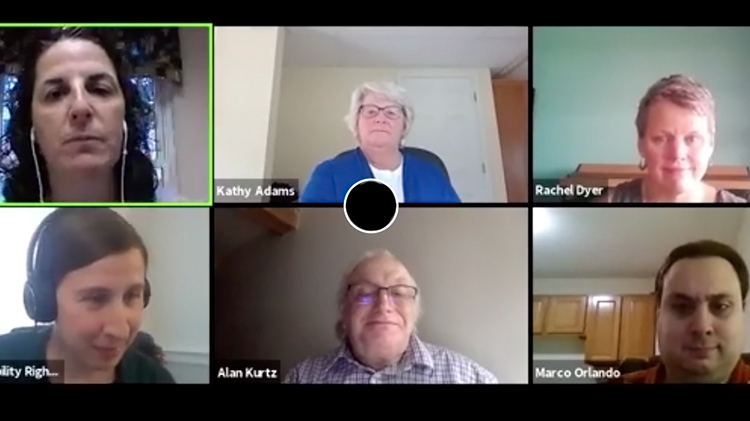 Self-Advocacy, Services and Technology for Adults with Disabilities
Maine Parent Federation recently hosted an online panel discussion, Self-Advocacy, Services and Technology for Adults with Disabilities. The panel discussion was offered through Zoom and the recording is available for viewing online.
Panelists included Kathy Adams, OTL, ATP, Director of Maine CITE; Rachel Dyer, Associate Director of the Maine Developmental Disabilities Council; Lauren Wille, Esq., Disability Rights Maine; Alan Kurtz, Ph.D., Coordinator of Education and Autism Initiatives, University of Maine Center for Community Inclusion and Disability Studies; and Marco Orlando, Board Member, Speaking Up for Us. Carrie Woodcock, Executive Director of Maine Parent Federation, served as the discussion host.
Topics of discussion included the following:
Barriers experienced by adults with disabilities in obtaining services that support living independently and productively in their communities;
COVID-related issues and self-advocacy strategies to address them;
How to use person-centered planning, reasonable accommodation and grievances as advocacy tools;
How adults are using Telehealth services in Maine;
The results of a recent survey of Maine community service providers;
Assistive technology (AT) services, resources, and funding in Maine; and
Success stories about adults with intellectual disabilities from the Maine Developmental Disabilities Council iPad Project.
Maine Parent Federation (MPF) is Maine's federally funded Parent Training and Information Center. Established in 1984, MPF provides information, referral, one-on-one telephone support, and training to parents of children with disabilities or special health care needs and the professionals who work with these families through numerous grant-funded projects. Services are offered at no cost to parents and are available statewide.