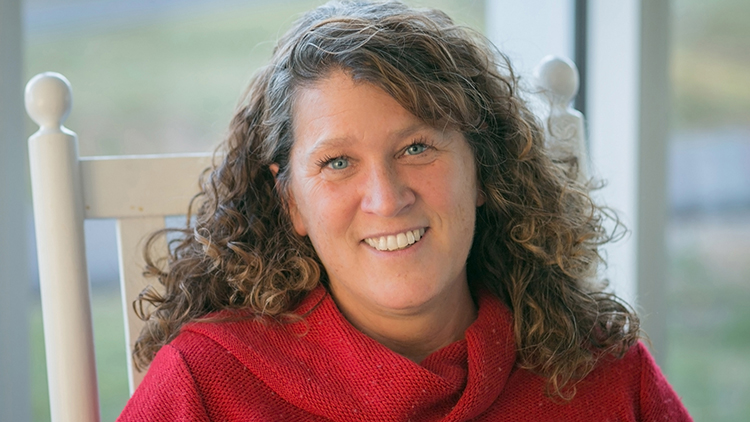 Maeverde Named Children's Mental Health Champion by AUCD
CCIDS Research Associate, Jennifer Maeverde, has been selected as a Children's Mental Health Champion by the Association of University Centers on Disabilities (AUCD) as part of a new pilot program made possible through a cooperative agreement with the Centers for Disease Control and Prevention (CDC).
Twelve Champions, representing American Samoa, California, Colorado, Connecticut, Georgia, Kentucky, Maine, New Mexico, North Carolina, South Dakota, and Virginia will serve as liaisons to the CDC's Children's Mental Health program. They will develop and test strategies for building partnerships to promote identification, screening, referral, and intervention for children who may need services to address problem behavior.
In a June 2020 press release (PDF) announcing the program's launch, AUCD Executive Director John Tschida said, "Early childhood is a critical period for long-term health and well-being. Positive and supportive parenting can protect children from adverse events and risks, and effective parenting programs can serve to support child development and to reduce problem behaviors."
For the past 18 years, Maeverde has worked directly with the early childhood and out of school time communities throughout Maine, as well as with the systems that serve these communities. In her direct work with child and family serving professionals, she's formed effective partnerships with teachers, administrators and support staff to implement evidence-based practices such as universal design for learning, trauma-informed care principles and culturally sensitive teaching practice.
Maeverde holds a master's degree in Counseling Psychology from Goddard College and a Clinical Professional Counselor License in Maine. She's worked with children and families in a variety of mental health settings including psychiatric inpatient settings, treatment foster care agencies and outpatient private practice.
"I hope this opportunity will allow practitioners from the broad field of early childhood to come together around the intersecting areas of disability, mental health/social emotional learning, and equity in ways that perhaps weren't possible in previous initiatives," says Maeverde.
Maeverde is a 2012-2013 graduate of the New Hampshire-Maine Leadership Education in Neurodevelopmental and Related Disabilities (NH-ME LEND) Program. She also completed the Fall 2018 Georgetown University Leadership Academy, a component of the Leadership Institute for Cultural Diversity and Cultural and Linguistic Competence.
Each Children's Mental Health Champion was selected through a competitive application process and will fulfill a one-year term of service. Funding is renewable up to a 2-year period contingent upon satisfactory performance and availability of funds. Champions will develop state-specific work plans to implement effective strategies for mental health promotion, prevention supports, and the creation of networks (e.g., school, healthcare, and community) to promote better connections between these systems.
The Association of University Centers on Disabilities (AUCD) is a national, nonprofit network of university-based centers and programs in every state and territory working to advance policy and practice for people living with disabilities and their families.
Photo caption: Jennifer Maeverde
Photo credit: Photo courtesy of Maine Roads to Quality