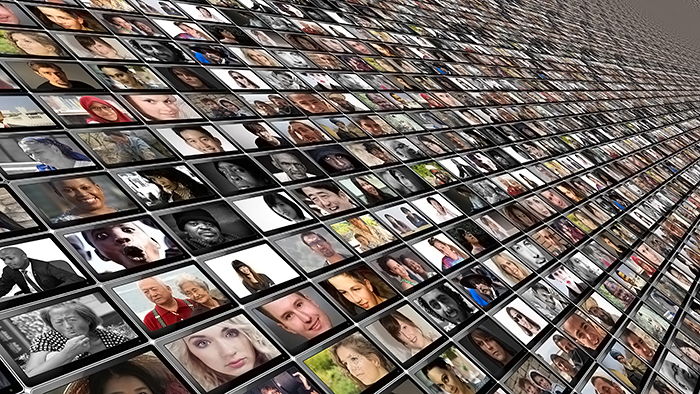 Thielen and Kurtz Share Perspectives on Digital Equity During COVID-19
CCIDS colleagues Cynthia Thielen and Alan Kurtz shared their perspectives on digital equity during the pandemic in a newsletter article, Digital Equity in the Time of COVID-19 (PDF), published in the Winter 2021 edition of The Communicator, a publication of the Autism National Committee.
Kurtz and Thielen are members of the CCIDS Social Undistancing Committee that was established in Spring 2020 to promote the benefits of full access to digital technology by individuals with intellectual and developmental disabilities (IDD). These benefits include accessing life-enriching information; connecting with friends and family; working; participating in telehealth; finding others who share their interests; obtaining products and services; entertainment; and participating fully in the life of their communities.
Thielen is an administrative specialist for CCIDS who self-identifies as a person who is autistic: "I was used to a certain amount of social isolation due to being autistic and living in a small town where it's hard to get around without a car." Thielen helped to create tutorials so people could learn how to use Zoom and Facebook Messenger. "My favorite part is being able to host weekly Zoom meetings with clients from a local provider agency and help them find ways to connect with others. . . . Participating in these meetings has helped me cope with social isolation because I've made new friends who I wouldn't have met otherwise."
Kurtz, who is CCIDS' coordinator of education and autism initiatives, notes, "As [Cindy] makes clear, her use of digital technology is one of the things that has helped her cope with the pandemic. Unfortunately, not every autistic person has the kind of access to technology that Cindy has. . . . Through our survey of adult providers in Maine and through our direct experience helping people get connected, we have learned a great deal about the obstacles to internet and social media access."
Kurtz said the obstacles to access seem to be especially problematic for individuals supported in group residences. Some of the major obstacles include the following: a lack of personal devices; lack of funding for devices or for internet access; lack of support and training in using software and apps; perceptions that people lack the communication or cognitive skills to use technology; safety concerns of professional staff and guardians; and internet and social media access is regarded as a low priority by professionals.
Thielen and Kurtz offer several recommendations to advance digital equity, "[to ensure] that autistics have new opportunities to participate fully in communities of their choice."
Image "Personal" by Gerd Altmann (pixabay.com). Pixabay license.