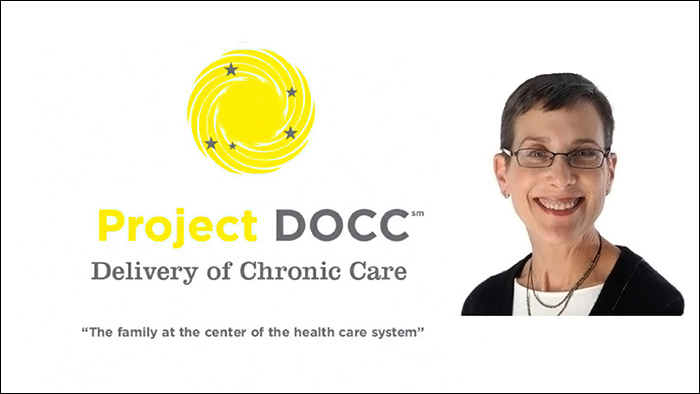 Narrative Advocacy: Valuing Parents as Experts and Teachers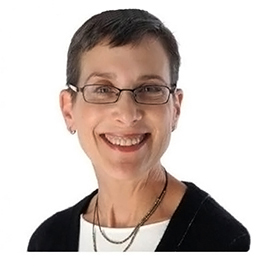 For over 30 years, Maggie Hoffman has worked to strengthen and support families of children and adults with disabilities and special health care needs. She is a co-founder and former executive director of Project DOCCSM – Delivery of Chronic Care: a medical education curriculum developed by parents to teach pediatric doctors in training about living with illness and disability.
Hoffman recently delivered an online keynote, Narrative Advocacy – Parents as Teachers, as part of the New Hampshire-Maine Leadership Education in Neurodevelopmental and Related Disabilities (NH-ME LEND) Program's Spring 2021 Kickoff Event. A former resident of New York, she now lives in Hampden, Maine.
For parents of children with disabilities or special health care needs, particularly those who are working to change policy, "personal stories help people understand what we're talking about," said Hoffman. She describes this effective storytelling as narrative advocacy, and her life story is an exemplar of the form.
Hoffman's twins, Molly and Jake, were born three months premature in 1987. Both infants experienced bleeding in the brain and spent the first 4 ½ months of their lives in the neonatal intensive care unit (NICU). Molly had a developmental disability, cerebral palsy, severe epilepsy and required intravenous nutrition 24 hours a day. Jake's brain hemorrhages caused mild cerebral palsy, seizures and behavioral and intellectual disabilities.
When Molly turned three months old in the NICU, Hoffman reported to the staff that she wasn't looking at her anymore but was looking up at the lights in the ceiling. Hoffman saw this as a clear change in her daughter's behavior but was told it was usual for babies. "I was somewhat reassured because I knew pediatric ophthalmologists checked the babies' eyes frequently," said Hoffman. However, around Christmas, the babies went three weeks without an eye exam. The day the eye doctors arrived for their rounds, the parents were sent home as usual. A few hours later, Hoffman called the NICU to ask how Molly was doing.
"I was told that the doctor was so upset by what he found that he left," recalled Hoffman. "I'd have to wait until Monday to speak with him. Of course, I jumped in the car and drove straight to the NICU where the nurses told me that Molly was totally blind due to detached retinas and that there was nothing to do."
From then on, Hoffman knew she could never completely trust any professional or expert working with her children: "I knew they cared about all of the kids in the NICU, but I was the one who was most invested in my own daughter and knew her best."
Hoffman was strongly advised by the neonatologist not to take Molly home, but instead to send her to a lifelong inpatient institution because caring for her would doom her marriage. "I told him I didn't want to stay in a marriage that depended on rejecting a child," said Hoffman.
When the twins were 2 ½ years old, Hoffman gave birth to another daughter, Rosie, and soon after became a single parent.  A couple of years later, she remarried, and her second husband adopted her children.
Unable to find the support and resources she needed, Hoffman formed a peer support group in New York called The New Survivors for parents of children with chronic illness and/or disability. "This is where I found my people," she said.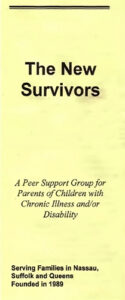 Hoffman met another parent, Donna Appell, while presenting at a conference. Appell's child had a rare genetic condition called Hermansky-Pudlak Syndrome. "This Mom was as activated as I was" so Hoffman invited her to join the support group.
"Together we realized mutual support was not enough. We needed to change policy [and] we became activists." Hoffman and Appell encouraged some of the New Survivor parents to share their stories with their local NY state office for disability services. Parents capable of getting their kids in cars drove three hours to the state capital in Albany to testify. "It was important to think about what families' stories had in common" said Hoffman, "so that our message would resonate – whether it was additional funding, ending waiting lists for home and community-based services, or improving the relationship with our local school districts."
When Molly was four years old, her pediatrician told Hoffman that her daughter didn't have much longer to live. He explained that the very technology that was keeping her alive was endangering her life. "He wanted me to think about the care choices we might have to make going forward when the inevitable next crisis arose. Dr. Jim was so smart. He wanted to catch me while Molly was enjoying relative health to give me the time and space to ask questions, to think, and breathe, and make the choices I actually employed when she had her last ICU stay fifteen months later." Molly died at the age of 5 ½.
In 1994, Hoffman, Appell, and parent Nancy Speller co-created a pediatric doctor in training curriculum called Project DOCCSM – Delivery of Chronic Care. In this program, trained Parent Teachers (those who have children with disabilities or special health care needs or who are family caregivers of adults with chronic conditions) teach pediatric doctors in training about living with illness and disability. "The mission," said Hoffman, "is to make sure doctors [take] home the lessons of family-centered care." This pediatric program is currently in 28 academic medical centers across the United States and in Australia.
Jake (Molly's twin) is now 33 years of age. He has an autism spectrum disorder including intellectual disability, mild cerebral palsy, seizure and movement disorders and a serious mental illness. He lives at home with his parents.
"This population is growing and far too many pediatricians are still uncomfortable with developmental screening for autism spectrum disorders," said Hoffman. She noted that many pediatric sub-specialists are also uncomfortable caring for and treating children who have autism spectrum disorders, including some pediatric dentists and psychologists.
Hoffman lamented the lack of treatment options for children or young adults with a dual diagnosis: those who have an intellectual and/or developmental disability (IDD) and a mental illness. "Just because a child has IDD does not exempt them from benefiting from treatment for their anxiety, depression, obsessive compulsive disorder, bipolar disorder or schizophrenia."
Hoffman addressed another topic that comes up frequently when professionals speak to families: the accusation of unrealistic expectations. "Parents of neurotypical kids push their kids to get on the traveling soccer team or to make it into the AP bio class," said Hoffman. "Similarly, it is not abnormal for families to keep trying to optimize the life of their child with special needs. . . . It's not that we aren't accepting a diagnosis: believe me, we are waking up every day and changing diapers and preparing special diets, and doing the physical therapy, the occupational therapy, and sign language; loving our children and accepting that they have differences and challenges."
Hoffman argues that parents need to keep refining and optimizing what's possible for their children with disabilities or special health care needs because these children are lifetime learners, too. "For some children, what's optimizing is making sure they can wear their ventilator in a backpack so they can go on a hike. For other children, that may mean the installation of a hoyer lift in their home so that they can come to the dinner table comfortably and have a meal with the rest of their family."
It's not helpful for professionals to come in as "an all-knowing expert," said Hoffman. She recommends that health professionals reinforce what a parent knows and then offer them additional strategies, tools, research, and resources. "[Parents] are going to still be fighting the good fight, and mopping up the vomit for decades to come, long after you're on to your next patient. Parents are experts and their knowledge is worthy of respect and should be highly valued."
Maggie Hoffman is currently a member of the Maine Developmental Disabilities Council and serves on the Maine Department of Health and Human Services' Office of Aging and Disability Services (OADS) Disability Services Reform Innovation Work Group. While living in New York, Maggie was involved with the Leadership Education in Neurodevelopmental and Related Disabilities (LEND) Program at the Westchester Institute for Human Development. 
All images courtesy of Maggie Hoffman.