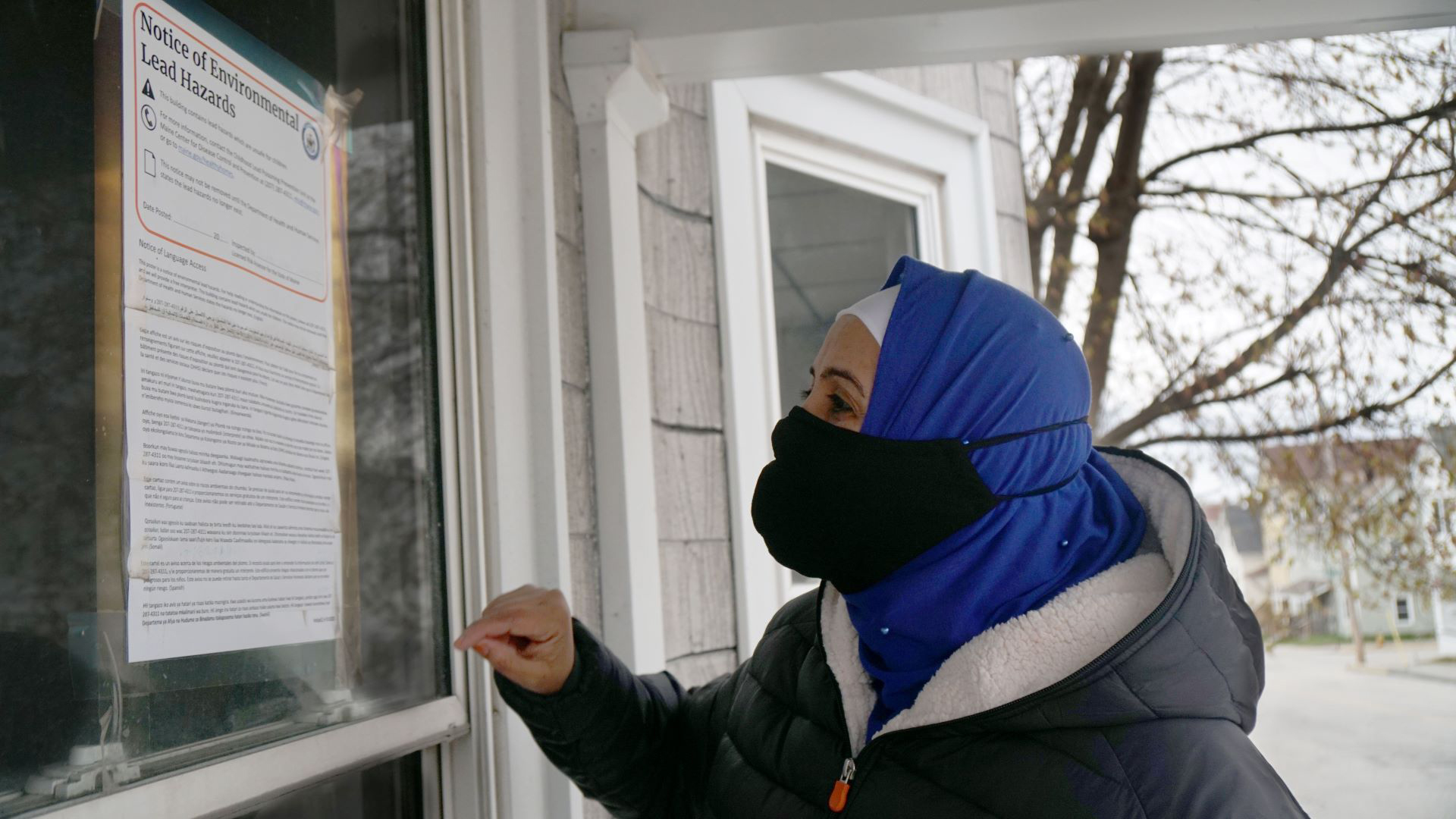 NH-ME LEND Graduate's Two-Decade Campaign Against Lead Poisoning in Lewiston
Source: The Maine Monitor. 'Incremental' progress: Maine's effort to address lead poisoning was gaining momentum before COVID-19 (June 6, 2021).
Lewiston-Auburn (ME) has struggled with high rates of lead poisoning for years, recording the state's highest case count in 2019. The issue is personal for Hibo Omer, program director for the New Mainers Public Health Initiative and a 2020-2021 graduate of the New Hampshire-Maine Leadership Education in Neurodevelopmental and Related Disabilities (NH-ME LEND) Program at the University of Maine.
Omer's campaign against lead poisoning began nearly two decades ago. When she brought her 8-month-old and 3-year-old to a doctor for a routine checkup, she was asked what she thought was a bizarre question: the age of her rental home.
"I'm like, 'How on Earth would I know?' " Omer said.
When nurses learned the home was built before lead-based paint was banned in 1978, they tested her children for lead poisoning, a buildup of the heavy metal in the body that can damage the brain and nervous system of young children.
The sudden hyperactivity in Omer's young son began to make sense. Young children are the most vulnerable to lead exposure because they may inhale lead dust while crawling around or put their mouths on peeling painted wood such as window sills. And their brains can more easily absorb the lead. Experts say no level of the substance is safe for children.
Lead poisoning has been linked to developmental delays, behavioral problems, poorer school performance and lower earnings. State officials say the "overwhelming" majority of cases in Maine occur in homes built around or before 1950, particularly those that fell into disrepair, because the lead becomes most dangerous as the paint chips and crumbles.
After capturing nationwide attention in the 1970s and '80s, Maine experts say, lead poisoning was overshadowed by other public health crises in later decades. That seems to be changing. In recent years, Maine lowered the lead poisoning threshold and increased testing in young children. Prior to 2015, the definition of lead poisoning was a blood lead level of 15 micrograms per deciliter. That level was lowered to 5.
And last month, Lewiston received a $30 million federal grant to redevelop and construct 185 units in a neighborhood with a high concentration of childhood lead poisoning.
Continue reading Rose Lundy's June 6, 2021 article in The Maine Monitor:  'Incremental' progress: Maine's effort to address lead poisoning was gaining momentum before COVID-19.
Photo by Hannah Rafkin