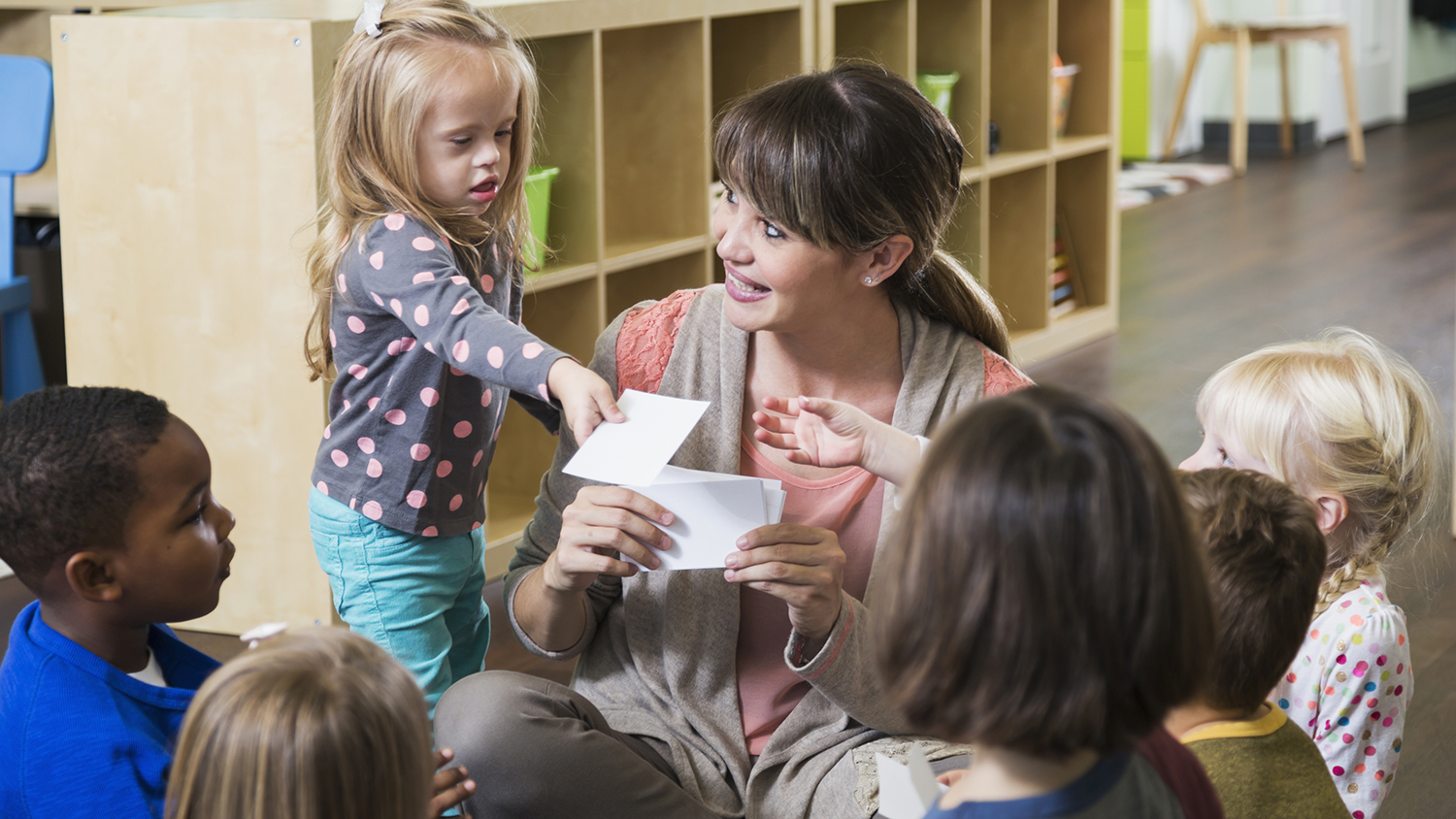 Administration for Children & Families Renews Commitment to Inclusive EC Education
Source: The following blog was written by Katie Hamm, Deputy Assistant Secretary for Early Childhood Development, Office of Early Childhood Development. It originally appeared on the Administration for Children & Families' Family Room Blog on July 13, 2021.
July is Disability Pride Month. As we celebrate the 31st anniversary of the signing of the American Disabilities Act (ADA), we [The Administration for Children & Families] reaffirm our commitment to supporting high-quality inclusive early childhood programs and practices for children with disabilities and their families. ACF promotes the economic and social well-being of children and families by supporting efforts designed to benefit children with disabilities in early childhood settings by promoting their development, supporting their relationships with peers, and preparing them for school.
Head Start and Early Head Start programs play a key role in the approach to early childhood disability services, including screening and in connecting families to early intervention and special education services and family support. The coordinated approach to disability services within all Head Start programs provides access to a wide range of services that support children with disabilities and their families so they are able to fully participate in these programs. This coordination focuses on making accommodations to the environment and utilizing appropriate materials, instruction, staff, and partnerships — ensuring consistency with both the ADA, section 504 of the Rehabilitation Act, and the Individuals with Disabilities Education Act (IDEA). Head Start builds environments that are inclusive of children with disabilities to ensure meaningful participation and provide them and their families with comprehensive and consistent supports, which are vital in supporting their development in early childhood and beyond.
We continue to work with both the U.S. Department of Education and IDEA Part C and Part B systems that provide early intervention and education services. These partnerships are essential in providing families with early intervention and education services for their children with disabilities that will allow for the most effective support for their child's development. Part C and Part B providers and educators are also key in supporting families and their children in reaching their goals on their Individualized Family Service Plans and Individualized Education Programs. Effective partnerships in disability support services, such as those found between Head Start programs and Part C and Part B providers, are an essential part in efforts in reaching positive family and child outcomes. By emphasizing coordination and inclusion within these partnerships, children with disabilities and their families are able to benefit from this support and ensure their full and effective participation in these services.
It is also important to focus on children with disabilities in child care settings. Implementing inclusive care for children with disabilities promotes essential program practices to ensure quality in family child care and center-based programs. The American Rescue Plan (ARP) has outlined ways for providers to use funding to increase access to early childhood programs for children with disabilities. The most recent OCC guidance regarding ARP Child Care Stabilization Grants also includes recommendations for using funding to increase access, both through programmatic changes and training, to support families and children with disabilities, as well as through renovations to make child care centers more physically accessible.
ACF has worked with federal partners for several years on Birth to 5: Watch Me Thrive!. This effort encourages healthy child development, universal developmental and behavioral screening for children, and support for the families and providers who care for them.
While we've made strong progress, we also know that too many children do not access early childhood programs. Preschool is inaccessible to families that cannot afford it and child care programs need more investment to create high-quality, inclusive programs that serve more children with disabilities. That's why the President has proposed the American Families Plan and the Build Back Better Agenda, which would make a long-term investment in inclusive early childhood programs to serve children with disabilities and their families. – Katie Hamm, Deputy Assistant Secretary for Early Childhood Development, Office of Early Childhood Development
Photo credit: Image by kali9 (istock.com). Standard license.