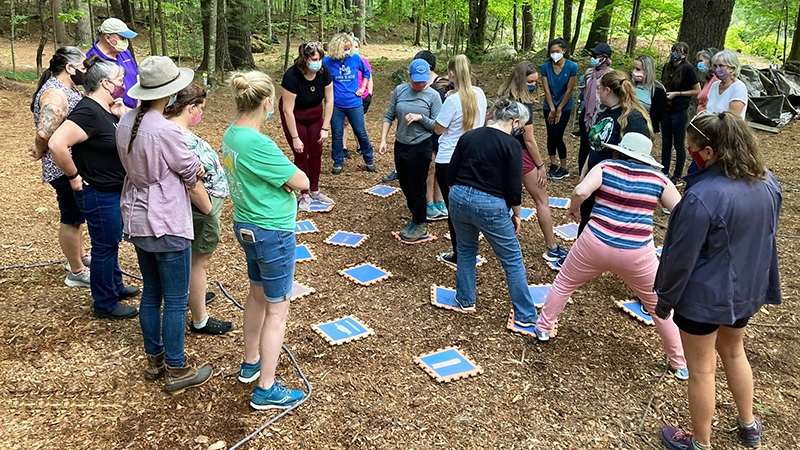 NH-ME LEND Program Launches 30th Year With Fall 2021 Kickoff Event in NH
Sources: NH-ME LEND Spotlight (July 2021) and NH-ME Spotlight (September 2021).
The NH-ME LEND Program is proud to be celebrating 30 years of a rich and evolving history of preparing interdisciplinary leaders to enter the field of maternal and child health.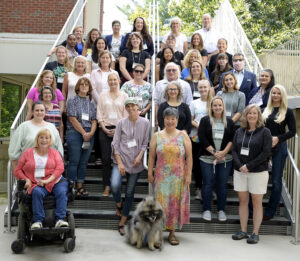 In early September, a new cohort of trainees from New Hampshire and Maine  traveled to the University of New Hampshire (UNH) for the Fall 2021 Kickoff. Faculty and trainees had the opportunity to meet in person, participate in team-building activities at The Browne Center for Innovative Learning (UNH's outdoor educational center), and gather the following day for the Leadership Boost, a core LEND activity. Please visit this Facebook photo album, 2021-2022 NH-ME LEND Program Fall Kickoff to view photos from the first day.
NH-ME LEND is also pleased to welcome four new faculty members: Stacy Driscoll, MEd, ATP; Kathy Bates, BA; Hibo Omer, MPH; and Desi Peña, MS; some of whom are graduates of the program.
"This year, we have moved to a hybrid model with weekly virtual seminars and three full day leadership intensives which will be in-person," said Betsy Humphreys, Ph.D., Program Director. "We look forward to reconvening the full cohort in southern Maine in January 2022 for the introduction of the Policy Core in preparation for the spring Disability Policy Seminar."
The Browne Center outdoor group photo is courtesy of Julie Smith, University of New Hampshire, Institute on Disability.
All other photos courtesy of the University of Maine Center for Community Inclusion and Disability Studies.