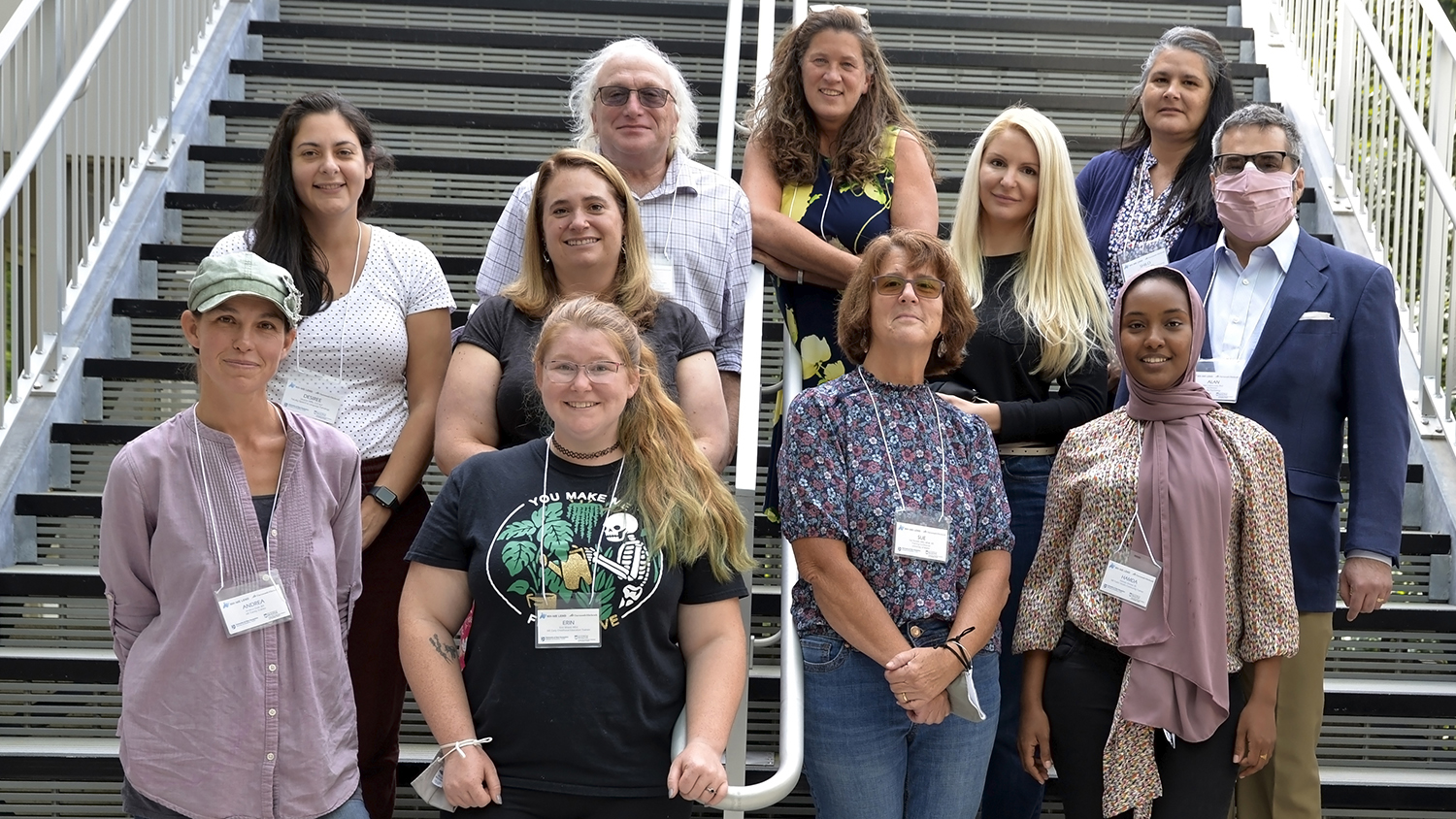 NH-ME LEND Program at UMaine Now Accepting Applications for 2022-2023
Applications for the 2022-2023 New Hampshire-Maine Leadership Education in Neurodevelopmental and Related Disabilities (NH-ME LEND) Program at the University of Maine are being accepted on a rolling basis. Participation requires a minimum commitment of 300 hours over 9 months. Competitive scholarships are available to qualified applicants with funding provided by the Maternal and Child Health Bureau.
The NH-ME LEND Program is made possible through a partnership among the University of Maine Center for Community Inclusion and Disability Studies, the University of New Hampshire Institute on Disability, and Dartmouth Hitchcock Medical Center. The purpose of LEND is to improve the health of individuals with developmental disabilities by providing graduate-level, interdisciplinary, leadership training in maternal and child health and neurodevelopmental disabilities (NDD).
Download the NH-ME LEND Program brochure (PDF) here.
Download the Frequently Asked Questions (FAQ) [PDF].
View a 19-minute NH-ME LEND Information Session (Video).
Eligible candidates for the NH-ME LEND Program include the following:
Graduate students in audiology, early childhood special education, nursing, nutrition, occupational therapy, pediatrics, public health, physical therapy, social work, speech language pathology, family studies, or other related disciplines.
Professionals working in the community supporting children with special health care needs and their families (i.e, early support and services, school administration, general and special educators, related service professionals, and healthcare providers).
Family members of a child or youth with a disability and/or special health care needs.
Individuals with disabilities.
For additional information before applying, please contact Susan Russell, M.S., Ph.D. Candidate (ABD), Interdisciplinary Training Co-Director, by phone: 207.581.1381 or email: srussell@maine.edu.
Interviews for eligible candidates will be scheduled upon receipt of a completed application packet.