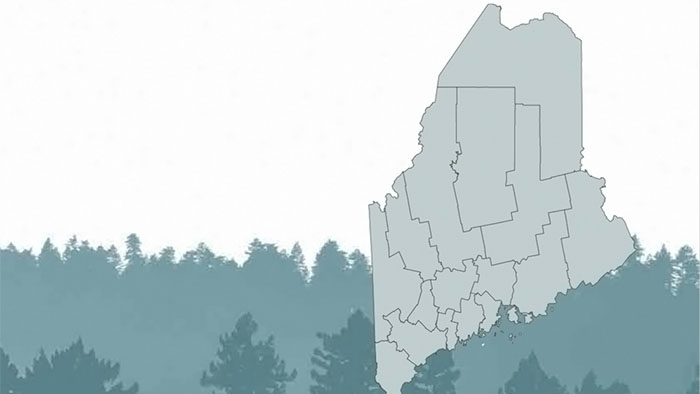 Maine CDC Publishes 2022 Maine Shared Community Health Needs Assessment Reports by County
The Maine Center for Disease Control and Prevention (CDC) has published the 2022 Maine Shared Community Heath Needs Assessment Reports (CHNA) by county. (Update) The 2022 Statewide Report is now available online.
The county-by-county reports note, "The pandemic is affecting different segments of the population more than others. The August 2021/COVID Resilience Survey showed that younger people, people of color, and those with lower incomes all had elevated stress (American Psychological Association). In Maine, Black or African Americans experience a disproportionate share of the COVID-19 burden as they are only 1.4% of Maine's total population yet, as of January 19, 2022, makeup 3.1% of cases and hospitalizations (Maine DHHS).
Thus, the findings in the 2022 Maine Shared CHNA Reports which show the most often identified priorities such as mental health, substance and alcohol use, access to care, and social determinants of health take on new meaning and an increased sense of urgency."
2022 County Reports
About the Maine CHNA
The Maine Shared CHNA (MSCHNA) began as the OneMaine Health Collaborative in 2007 as a partnership between MaineGeneral Health (MGH), MaineHealth (MH), and Northern Light Health (NLH – then known as Eastern Maine Healthcare System, or EMHS). After conversations with the Statewide Coordinating Council for Public Health, the Maine Center for Disease Control and Prevention (Maine CDC) joined the collaborative in 2012. The effort was then named the Maine Shared Health Needs Assessment and Planning Process (SHNAPP). Central Maine Healthcare (CMHC) joined the group in 2013. In 2014, CMHC, Maine CDC, MGH, MH and NLH signed a formal Memorandum of Understanding and drafted the Maine Shared CHNA Charter (PDF) to guide the collaborative. In 2017, the name was changed to the Maine Shared Community Health Needs Assessment or Maine Shared CHNA. The Memorandum of Understanding was updated in 2019.
Photo credit: Image courtesy of the Maine Shared CHNA