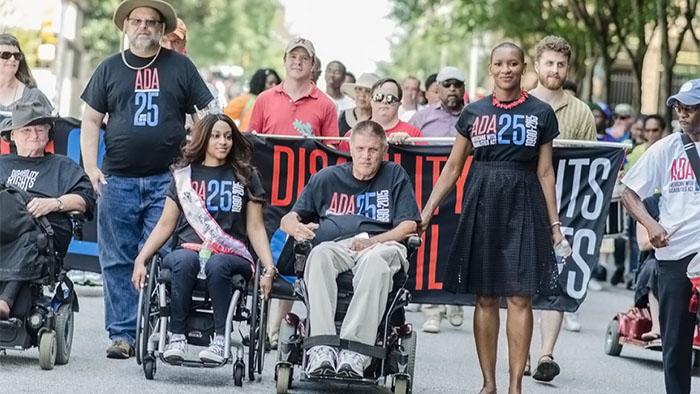 KU RTCIL: Guidelines: How to Write about People with Disabilities (9th edition)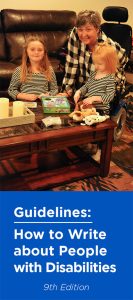 The University of Kansas Research and Training Center on Independent Living (KU RTCIL) has produced a 9th edition of Guidelines: How to Write about People with Disabilities. Originally published in 1984, Guidelines was "modeled after the Associated Press (AP) Stylebook … to reach reporters and editors, whose word choice influences their audience's attitudes toward people with disabilities." More than one million copies have been distributed since 1984.
The recommendations in the Guidelines are based on a survey of national disability organizations and individuals with disabilities. "We cannot represent every opinion, but we do acknowledge that among people with disabilities, there are two main preferences: "person-first" and "identity-first" or "identity" language. We include terms to satisfy both options, and just as importantly, list terms that should never be used."
CCIDS' national network, the Association of University Centers on Disabilities (AUCD), was one of the disability organizations that conducted a review of and contributed input to this 9th edition.
Photo credits: Images courtesy of The University of Kansas Research and Training Center on Independent Living