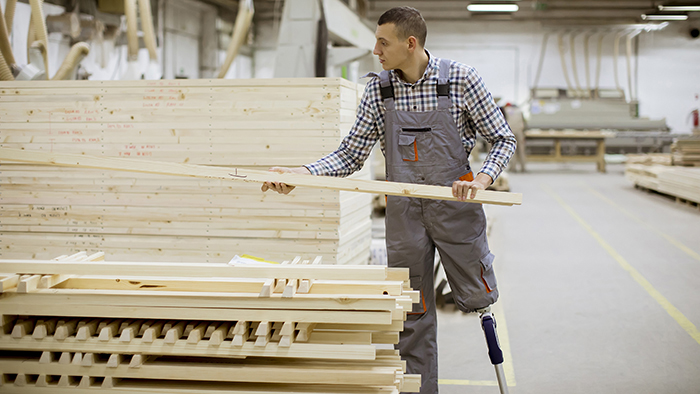 Staying Safe at Work: A Free Virtual Training
The University of New Hampshire Institute on Disability is offering a free virtual training, Staying Safe at Work (PDF), during September and October 2022. This training is designed for under-served workers, including workers with low literacy skills or limited English proficiency, workers with Intellectual and Developmental Disabilities, and young workers, to teach them the skills to be safe while working; employers to help their employees with disabilities be safer; and Special Education Teachers / Vocational Rehabilitation Counselors to assist young adults as they transition into employment.
The Staying Safe at Work curriculum teaches important occupational safety and health skills to those who may have difficulty reading and/or understanding abstract concepts. It uses skits, stories, and pictures of typical workplaces that allow participants to recognize hazards and identify solutions. It also uses board games to learn how to stay safe in a work emergency and to learn about their health and safety rights and responsibilities on the job. Attendees will receive a certificate of completion, optional CEU's, and access to online resources including the Staying Safe at Work Guide. Requests for accommodations can be submitted through the registration process.
Photo credit: Image by boggy22 (istockphoto.com) Standard License.