Including God in Person-Centered Planning: The Importance of Spirituality
by William (Bill) C. Gaventa, M.Div.
Director of the National Collaborative on Faith and Disability
Director of Community and Congregational Supports at the Elizabeth M. Boggs Center on Developmental Disabilities in New Jersey from 1995-2013
My pastoral care intern working in an Arc chapter in New Jersey went to visit a group home where she asked the people who lived there and their staff about their religious backgrounds and interests. The staff said, "Oh, we all go to church," meaning they all watched a Christian service on TV on Sundays. "They are all Christian, and like the service a lot."  The intern thought one of the men's names sounded Jewish. So, she went up to him and said "Shabbat," to which he immediately answered, "Shalom." A bit of digging discovered that he was indeed Jewish and was interested in going to synagogue. Even better, there was a synagogue nearby that had just begun an intentional effort to be more welcoming and inclusive of people with disabilities. It was, one might a say, a match made in heaven.
This real story is but one illustration of the importance of exploring the spiritual backgrounds, preferences and interests of people we support through person-centered planning. Why? In this case, the intern helped a person recover a part of his personal, cultural, and religious identity as well as an opportunity to participate in a faith community of his choice. In every faith community there are opportunities to practice one's faith, be part of a community, do volunteer jobs to help others, receive support, share in holiday celebrations, and be involved in social, recreation, and ongoing learning events. That's not even considering the possibility of developing friendships that can lead beyond the synagogue walls.
So why is spirituality and/or faith preferences so often overlooked? Reasons I have heard include uncertainty and lack of training in how to do so, misconceptions about barriers of church and state in human services, and negative experiences by people with disabilities and their families, and perhaps staff, in religious communities. Human service professionals and agencies have rightly been taught not to proselytize, but that is not the same as addressing the spirituality of the people we support.
In other arenas of human service and support, e.g., healthcare, psychiatric care, and recovery, there have been thousands of research studies exploring the impact of spirituality on health, healing and coping. That's not the case in the field of intellectual and developmental disabilities, although researchers like Erik Carter (Carter, 2021) and others are beginning to change that. Why? Partially, I think, because of assumptions that equate spirituality and faith with reason and intellectual capacity or spirituality simply with beliefs, rather than the core of what is important to someone. That "important to," of course, is one of the two key pillars of person-centered thinking.
In that research, spirituality is understood in a variety of ways around what a person values most, how and where they find meaning, their own sense of what is sacred to them, purpose, and connection (Gaventa, 2018). Spirituality is often experienced and shaped in the context of a faith community, but not necessarily so. When we explore what is most important to someone, their core values and hopes, their sense of purpose, and the places they find connection and community, i.e., the places they find faith, hope and love, it can be both within and outside a faith community.  The question is much broader than: Do you believe in God and/or want to go to church (synagogue, mosque, etc.)?
The George Washington Institute on Spirituality and Health has a very simple and easy to remember acronym for a basic spiritual assessment: FICA. (We know the initials from our paychecks!)
Faith:               Are you a person of faith?  Do you consider yourself religious?
Influence:        How does that influence your everyday life? How important is it?
Community:    What kind of communal expression does it take?
Assist:             How can we assist you in that dimension of life?
In the assessments and questions that form the heart of person-centered planning, there are multiple ways that spirituality can be explored as a natural part of getting to know what's most important to and for someone. Asking the questions, of course, also offers a person served the opportunity to choose whether or not they want to talk about it, a key ingredient in respect. For example:
Beyond asking about a faith tradition or preference, exploring what seems to be most important or sacred to someone. Is there a faith identity they claim or know from their own history? Have they been involved in a faith community in their life? Are they now? Would they like to be? If they are, how is that important to them? What do they do there? Is there more they would like to do? Do they have a sense of belonging there?
Finding core interests and passions that are part of someone's identity can include discovering what they love to do, and how are they connected to others who share those passions and interests. Think music, sports, volunteering, pets, gardening…you name it. Again, think of opportunities for being and belonging with others who gather in communities or organizations to share those interests.
Determining what kinds of places are important to people and why. This could be where people have called home, their favorite places to go, places in nature that are important to them, etc. Those are part of identity: where we grow up, places where "my people" are, and/or places where I feel most connected to the divine or others.
Learning what cultural background someone comes from. How are they involved now? What are the customs, holidays, rituals, foods, habits, art, and music more connected with that culture that one enjoys or would like to experience more regularly.
Honoring someone's history and their own sense of time. Remembering and hoping are fundamental expressions of spirituality. Person-centered planning often thinks about ways to help someone develop more connections, but how do we help honor and sustain the ones they have? In a service system where staff turnover makes many relationships short, how do we help someone maintain connections and friendships that are important to them?
Exploring those kinds of questions also helps us see the multiple dimensions of someone's life, the multiple stories they are part of, just as is true for the rest of us.
If I could, I would ask every human service professional to watch Chimamanda Adichie's TED Talk entitled "The Danger of a Single Story."  Her point is that people are full of multiple story lines that shape their identity. She never mentions disability, but it fits completely. Her key point: When we take one characteristic of a person, especially what is considered by many to be a negative one, we do them a huge disservice:
All of these stories make me who I am. But to insist on only these negative stories is to flatten my experience and to overlook the many other stories that formed me. The single story creates stereotypes, and the problem with stereotypes is not that they are untrue, but that they are incomplete. They make one story become the only story…Power is the ability not just to tell the story of another person, but to make it the definitive story of that person. Chimamanda Ngozi Adichie/ TED Talk
In the world of disability services, and in the world at large, "disability" is a characteristic that far too often is defined by others as someone's whole story. People with disabilities dislike that just as much as the rest of us who also have qualities or characteristics that others may think define our whole identity. Think of labels of race, gender, ethnicity, nationality, job role, where you are from (e.g., Yankee, southerner, Texan, etc.), and more.
There is a simple and fun exercise that one can use with staff and people with disabilities to get at all of this, and make it about everyone, not just the people we support. Give everyone a piece of paper and ask them, or someone supporting them, to write down ten things that are important to your identity. Only one rule. You cannot use your job title. (That's because that is how our society too often defines someone, and we too identity too closely with our work, which of course, tells you why having a job is so important to many people with disabilities.) The ten can include relationships (brother, mother, etc.), interests, passions, hobbies, qualities, affiliations (religious and otherwise), and more. Right there, you have ten story lines about someone. And stories that can help them connect to others who name the same things.
Why do this?  I would like to suggest that good person-centered thinking gets at the many stories that people are part of, or would like to be part of. Exploring spirituality is a way of getting at the stories that matter most to people, and the ones they would like to be part of.
And then…it is what we do about it that makes the difference. Beyond their story of being disabled and supported by an agency and by staff, our job could be seen as helping people to be part of as many stories as they would like to be. That includes their preferred story as a person of faith, (identity as Baptist, Catholic, Jewish, Muslim, etc.) and member of a particular faith community where they can be known as someone beyond a client or resident. And we start, perhaps, by finding other staff or people we know who share the stories that someone wants to be part of, and go from there. Spirituality, in the end, is about connection and relationship, with ourselves, with others, with the world, and with the divine, however perceived.
That needs a place at the planning table.
Photo credits:
Image by LuckyTD (istockphoto.com) Standard License.
Image of Bill Gaventa courtesy of the author.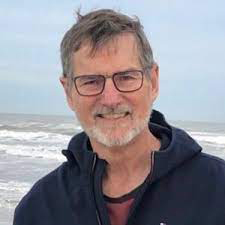 Bill Gaventa is an author, speaker, trainer, and consultant primarily in the arena of faith and disability. He is the founder and Director Emeritus of the Summer Institute on Theology and Disability and the current Director of the National Collaborative on Faith and Disability. He was the Director of Community and Congregational Supports at the Elizabeth M. Boggs Center on Developmental Disabilities in New Jersey from 1995-2013. Primary areas of experience and expertise include spiritual and faith-based supports with people with disabilities, training for clergy, seminarians and community services staff, aging and end of life/grief issues in intellectual and developmental disabilities, cultural competence, and community building. He served as the President of the American Association on Intellectual and Developmental Disabilities, 2016-2017. He was Editor of the Journal of Religion, Disability and Health for 14 years, and is author of Disability and Spirituality: Recovering Wholeness published by Baylor University Press in 2018.
Contact:
Email: bill.gaventa@gmail.com
Phone: 732-718-5875
Other Resources
Carter, Erik. (2021). A Place of Belonging: Including Individuals With Significant Disabilities in Faith Communities. Inclusive Practices, TASH. Vol. 1. Pp. 6-12. https://journals.sagepub.com/doi/epub/10.1177/2732474520977482
Gaventa, William. (2019). "Hidden in Plain Sight: Spirituality, Intellectual and Developmental Disabilities, and Wholeness." The annual Helen Pyne Lecture. Boston College School of Theology. November 8, 2019.
Miller Valerie, and Skubik-Peplaski, Camille. (2020). A Systemic Review of Supports for Participation in Faith Settings for People With Disabilities. Inclusion. AAIDD. Vol. 8, No. 2, 105–123. DOI: 10.1352/2326-6988-8.2.105
Stone Belt. (Scroll to bottom of their home page for archived webinars).
Wisconsin Council on Developmental Disabilities. Believing, Belonging, Becoming. (An 11 minute video featuring four stories of person-centered inclusion in faith communities). YouTube.
https://youtu.be/-9GBNa_5p_k  From the Collaborative on Faith and Disability video archive  https://faithanddisability.org/videos/