Guest Blogger Bill Gaventa: Including God in Person-Centered Planning
Guest contributor William (Bill) Gaventa, M.Div., recently submitted a blog post, "Including God in Person-Centered Planning: The Importance of Spirituality" to the University of Maine Center for Community Inclusion and Disability Studies' Equity and Policy Blog.
In his post, Bill describes the importance of exploring the spiritual backgrounds, preferences and interests of people we support through person-centered planning. He suggests that good person-centered thinking gets at the many stories that people are part of or would like to be part of.
"Beyond their story of being disabled and supported by an agency and by staff," Bill writes, "our job could be seen as helping people to be part of as many stories as they would like to be. That includes their preferred story as a person of faith, (identity as Baptist, Catholic, Jewish, Muslim, etc.) and member of a particular faith community where they can be known as someone beyond a client or resident."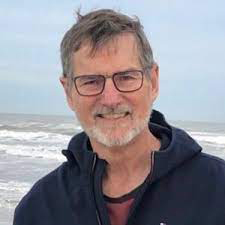 Bill Gaventa is an author, speaker, trainer, and consultant primarily in the arena of faith and disability. He is the founder and Director Emeritus of the Summer Institute on Theology and Disability and the current Director of the National Collaborative on Faith and Disability. He was the Director of Community and Congregational Supports at The Boggs Center on Developmental Disabilities in New Jersey from 1995-2013. He served as the President of American Association on Intellectual and Developmental Disabilities, 2016-2017. He was Editor of the Journal of Religion, Disability and Health for 14 years, and is author of Disability and Spirituality: Recovering Wholeness published by Baylor University Press in 2018.
Photo credits:
Interfaith image by LuckyTD (istockphoto.com) Standard License.
Head shot of Bill Gaventa courtesy of the author