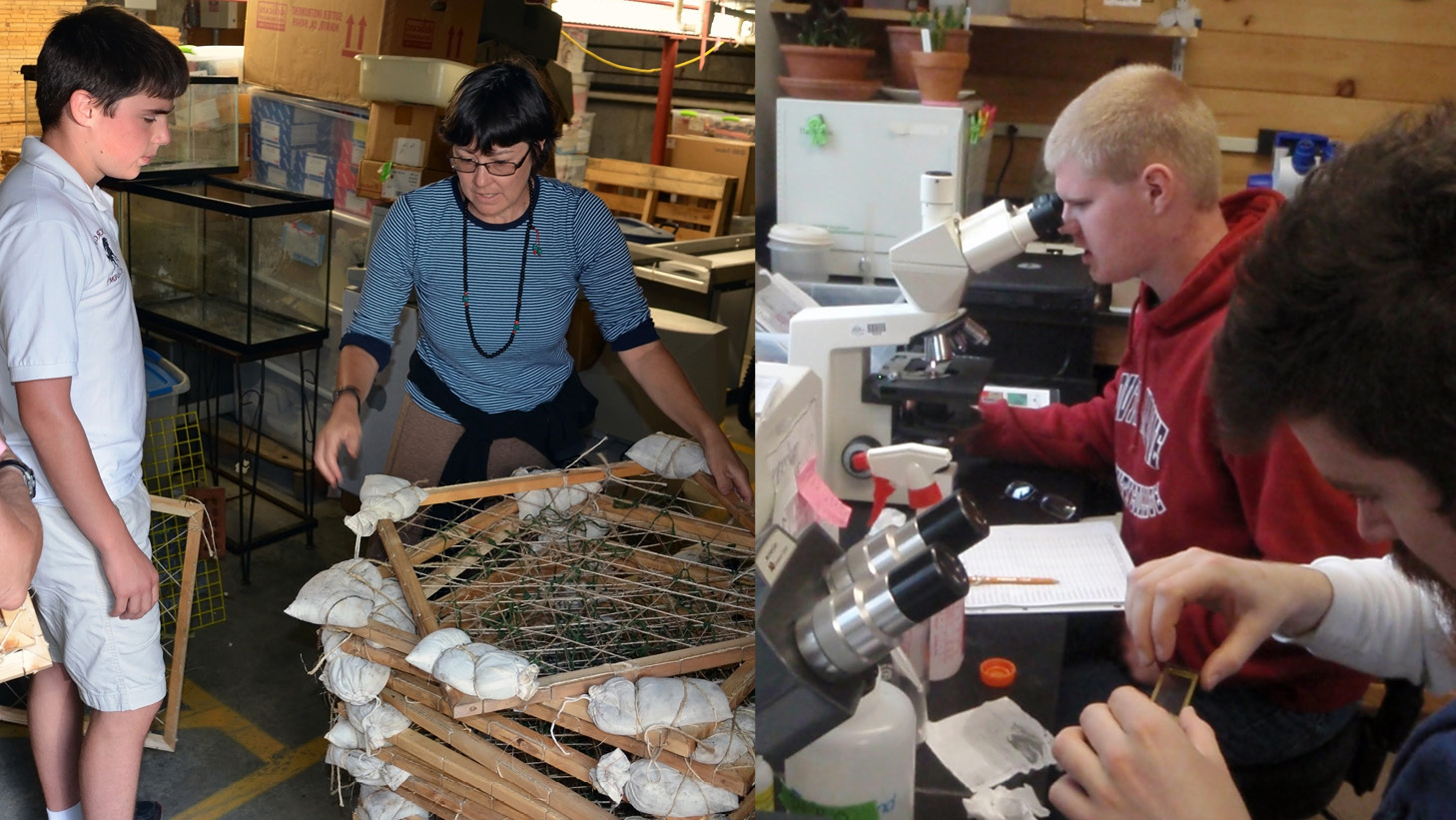 Two Former Students on the Spectrum Share Their Successful Transitions to College and Careers
"I enjoy what I do. I think that's everyone's human desire to do a job that they enjoy."

                                                                                                             ~ Zachary Johnson
Last November, Janet May, CCIDS' coordinator of transition and adults, was part of a panel presentation, "Closing Achievement Gaps for Students with Disabilities and Underrepresented Minorities" at the 27th National EPSCoR (Experimental Program to Stimulate Competitive Research) Conference in Portland.
In preparation for the panel, she reached out to two former high school students, Todd Nason and Zachary Johnson, who were participants in two transition projects at CCIDS.
Both men are on the autism spectrum and have successfully transitioned to postsecondary education and satisfying careers after high school. The path for each, however, was not a straight line.
Both Todd and Zach benefited from individualized person-centered approaches to career exploration and postsecondary education. Both wanted to share their stories to help others on the spectrum.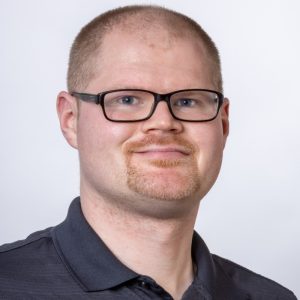 Todd Nason (photo at right) works as a research assistant at The Jackson Laboratory, an independent non-profit biomedical research institution with campuses in Bar Harbor and Ellsworth, ME.
He is the eldest of four siblings and has a half-brother who is also on the autism spectrum.
While a junior at Camden Hills High School in 2009, Todd and his mother were part of the Family-Centered Transition Planning for Students with Autism Spectrum Disorder project. This transition planning model was designed to empower families and transitioning students to take a leading role in the planning process and included college and career exploration activities.
Nason recalls two influential career exploration activities in particular: meeting Dr. Jane Disney and participating in water monitoring through Mount Desert Island Biological Laboratory in Bar Harbor, ME; and a two-week Acadia Institute of Oceanography camp in Seal Harbor, ME.
"I was one of those high schoolers that knew what career field I wanted to be in, but had no idea how to get there," said Nason. "These activities showed me a way to network and introduced me to actual scientific workplaces."
After graduating from high school in 2010, Todd began his postsecondary education at Southern Maine Community College (SMCC). "I wanted to go to the University of Maine for marine biology right off the bat," said Nason. "I would have failed out the first year: I wasn't ready for a big university like that."
Nason said he became over-excited about the social aspect of community college life and his grades suffered. "I think my first semester I had a 1.8 or 2.0 grade point average: it was bad."
Todd focused on his studies and his grades gradually improved from a 1.8 to a 4.0. He began his career at The Jackson Lab in an entry-level position and bided his time until opportunities to work in research arose. In the meantime, he completed his bachelor's degree in applied science at the University of Maine at Augusta while continuing to work at the lab.
Today, he's doing work he loves and is currently pursuing a master's degree in bioinformatics at the University of Maine.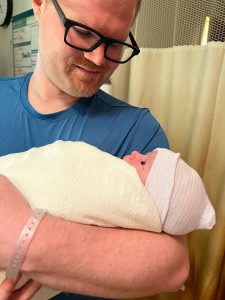 As a person on the spectrum, Todd has the ability to hyperfocus. "I have found it very useful in my work in research, though the flip side is that it drives my wife, Abby, crazy at home." He acknowledges he still has problems with making eye contact and describes communication as "a work in progress."
Todd and Abby have been married for almost two years and they have a six-month old son. "It's been kind of interesting to think about if your son is going to be on the spectrum," he said. "Everyone on the spectrum is different so, it's like, 'Oh, this will be interesting if it comes along that way.' But I know I would have a heck of a support team."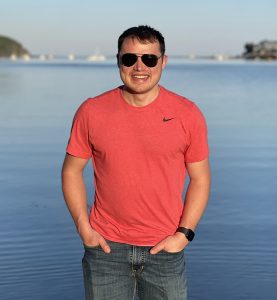 Zachary Johnson (photo at right) works as a boiler operator at the MaineGeneral campuses in Augusta and Waterville, where he  holds a 4th class stationary steam engineering license.
"I was diagnosed with autism at a young age," said Johnson. When he lived in Dover Foxcroft, his mother recalled how he would hear the airplanes before anyone else could hear them and he would scream because they were loud and he didn't have speech.
In 2013, after completing his sophomore year at Foxcroft Academy, he and his family participated in the CCIDS project, Maine EPSCoR: Increasing Access and Success in the STEM Disciplines. The project supported the transition of Maine students with disabilities into STEM-related postsecondary educational opportunities within the University of Maine System. The project included student and family-centered transition planning meetings, STEM career exploration, mentoring relationships and internships.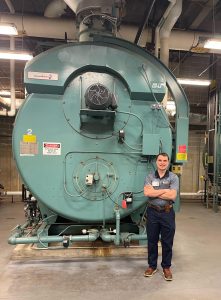 After graduating from Foxcroft Academy in 2015, Zach took a class at Southern Maine Community College over the summer before beginning the engineering program at Maine Maritime Academy (MMA) in the fall. He eventually found that cadet shipping wasn't for him. He switched to shoreside engineering for a semester, then did a summer internship and found what he enjoyed doing: being a boiler operator. "There are lots of good jobs in the trades," said Johnson.
Zach was unable to return to MMA for his senior year due to some health issues. Today, he continues to work full-time as a boiler operator at MaineGeneral while he completes his bachelor's degree in applied science and minor in business at the University of Maine at Augusta.
"Living with autism and trying to overcome the symptoms is like climbing a mountain. It's a lot of work, but it's very rewarding at the top," said Johnson. "Without my parents being willing to help me with my condition, I wouldn't be where I am today."
As a person on the spectrum, Johnson says his hyperfocus has been an asset; particularly as a college student and professionally in his career.
However, he still struggles to understand social cues. "If somebody's joking at work, it could be viewed as joking, but if you're autistic, you can't tell whether they're serious or joking."
Zach is glad he took the steps to get where he is today. "I enjoy what I do. I think that's everyone's human desire to do a job that they enjoy."
Photo credits:
Archival project photos of Zachary and Todd courtesy of CCIDS.
Todd Nason headshot courtesy of Todd Nason.
Todd Nason holding his son courtesy of Cindy Merrill.
Zachary Johnson headshot courtesy of Zachary Johnson.
Zachary Johnson standing in front of a boiler at work courtesy of Zachary Johnson.