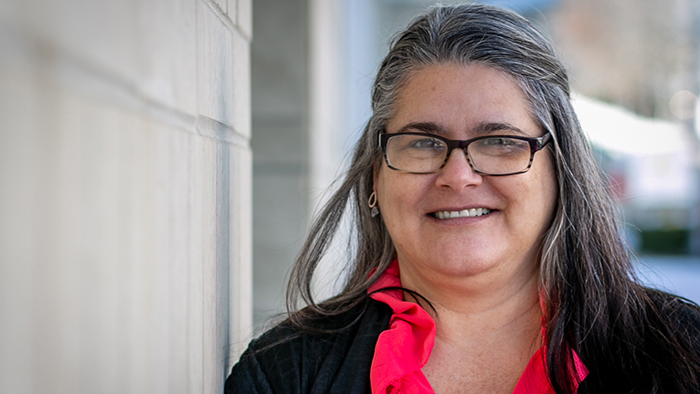 Welcome Shilo Goodue!
On January 3, 2023, Shilo Goodhue M.Ed., joined Jennifer Maeverde and Marnie Morneault as a Research Associate II on the CCIDS Early Childhood team. She is an alumna of the NH-ME LEND Program (2022). Her LEND capstone poster, Collaboration to Empower Every Learner, was accepted by peer-review for presentation at the annual Association of University Centers on Disabilities (AUCD) Conference in November 2022. The poster was a  review of how two nonprofit agencies in Maine (Maine Parent Federation and the Autism Society of Maine) are collaborating with the creators of Empower the Learner, a student advocacy program, to make the materials accessible to students who are more significantly impacted by disability.
Prior to LEND, Shilo was an early intervention teacher, specializing in children with autism spectrum disorders. She graduated with a Master of Education with a concentration in Special Education and Early Intervention from the University of Maine and completed a Certificate of Advanced Studies in Autism Spectrum Disorders. She was the owner of and taught at an inclusive preschool program for 10 years before shifting to infants and toddlers in home settings through Child Development Services in 2010. Shilo earned national certification in the implementation of the Early Start Denver Model for children with autism while working at the Maine Autism Institute for Education and Research at the University of Maine.
She lives in Southern Maine with her daughters and many pets.
Photo courtesy of Maine Roads to Quality.