New Hampshire-Maine LEND Program Application

Applications are accepted beginning in December each year. Complete application packets will be reviewed by our team. Interviews will be scheduled with eligible applicants beginning in late January. This process will continue until all spaces have been filled.
For additional information before applying, please contact
Susan Russell, M.S., Ph.D. Candidate (ABD), Interdisciplinary Training Co-Director
Phone: 207.581.1381
Email: srussell@maine.edu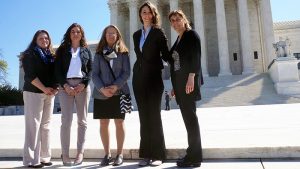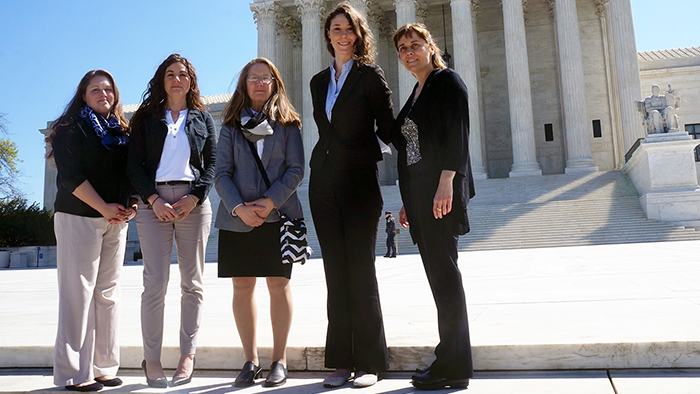 "
Attending the Disability Policy Seminar in Washington D.C. gave me the confidence to address concerns with our local legislators.
"
Applications are accepted from:
Graduate students in early childhood special education, human development & family studies, nursing, nutrition, occupational therapy, pediatrics, physical therapy, psychology, public health, social work, speech language pathology, or other related disciplines. Applicants must have earned a minimum of a bachelor's degree.
Professionals working in the community supporting children and youth (birth to 21 years)with neurodevelopmental disabilities and/or special health care needs and their families (i.e., early support and service providers, school administrators, general & special educators, related service professionals, and healthcare providers). Applicants must have earned a minimum of a bachelor's degree.
Advocates with a disability or family members of a person with a disability and/or complex health care needs. Applicants with demonstrated leadership experience are welcome to apply.
A requirement of the program includes a commitment of at least 300 hours over a 9‐month period.
Trainees who are accepted into the program will receive a stipend provided by the Maternal and Child Health Bureau.
*Alternative formats of this application, including Braille and large print are available upon request.
---
In collaboration with the Institute on Disability/UCED at the University of New Hampshire, Dartmouth Geisel School of Medicine, and the Center for Community Inclusion and Disability Studies/UCEDD at the University of Maine.
Directions for Applicants
Complete the application questions below.
Attach a current resume or Curriculum Vita (CV)
A writing sample, such as an opinion letter, academic paper, publication, or essay.
Three letters of reference from people who know you well and can talk about your professional, interpersonal, and leadership skills and your ability to work with others.
**Please note: Letters can be uploaded via the online application; emailed to srussell@maine.edu; or sent via US mail to the mailing address below.
Provide
Transcripts that show your educational experience – high school, college, graduate or undergraduate programs. **Please note: You do not need to request a transcript if you are a student/graduate of any campus in the University of Maine System. Mail to:
NH-ME LEND Program
Center for Community Inclusion and Disability Studies
University of Maine
5717 Corbett Hall, Room 229
Orono, ME 04469-5717
When your application packet is complete, you will receive an email from the LEND office (srussell@maine.edu).
---
Please note: If you can not complete the entire application at one time scroll to the end of the form and click on the "Save and Complete Later" link. A box will appear (at the bottom of the page) with a unique link to your application. Enter your email address where indicated and the link will be emailed to you so you can return to the form and finish the application.
---
2023 – 2024 NH-ME LEND Program Application