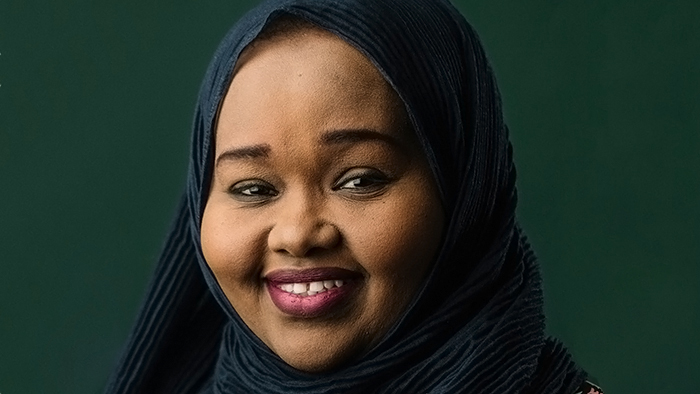 New Mainers Public Health Initiative 3rd Annual Meeting on Dec 9th
The New Mainers Public Health Initiative (NMPHI) will hold its 3rd Annual Meeting on Monday, December 9, 2019 from 8:00 a.m. to 6:00 p.m. at the Hilton Garden Inn Auburn Riverwatch in Auburn, ME. Space is limited: pre-registration is required. NMPHI is a public health and social service agency headquartered in Lewiston, Maine, that serves New Mainers, recent immigrants to the secondary resettlement area, and their families.
The full day program includes workshops, small group work and discussions, and a keynote address by Deeqaifrah A. Hussein (pictured above), a doctoral student in educational leadership at the University of St. Thomas (MN). NMPHI program director Hibo Omer, MPH, and CCIDS research associate Marnie Morneault, M.Ed., will lead a parent advocacy discussion during the morning session.
The $30 registration fee includes lunch. Please pre-register online by Friday, December 6th. The registration fee will be collected at the door on the day of the event. Payment methods include cash or check made payable to NMPHI. (NMPHI is unable to accept credit cards at this time.)
(Photo of Deeqaifrah A. Hussein courtesy of NMPHI)