Admissions Policies and Practices that Build Inclusive Child Care Communities — Learning Links
These resources are intended as a starting point to learn more about inclusive child care policies, practices, laws and where to find additional supports toward finding and creating inclusive child care communities. Some resources may require a subscription or have restricted access due to a publisher paywall. You will need a PDF viewer for some of the resources – download Adobe Reader here.
Learn more about inclusive child care policies and practices: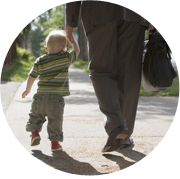 An Administrator's Guide to Preschool Inclusion (PDF) – After talking with administrators of inclusive classrooms for young children, this guide was created to provide information for administrators to support the creation and success of inclusive classrooms for children, teachers, and families.
Maine DHHS Division of Licensing and Certification – Rules, Guidelines, Forms, and Resources for Child Care and Nursery School Providers – The contents of this web page are intended to assist existing and potential child care providers in applying for a license or certificate to operate a child care, and to comply with the Rules governing child care programs. Included are application materials, the Rules for the different types of child care programs, sample forms and materials and resources that may be helpful in providing quality child care, including agencies and services in Maine and nationally.
Model Child Care Health Policies 5th edition (252 pg. PDF) – The PA Chapter of the American Academy of Pediatrics and the American Academy of Pediatrics published the 5th edition of Model Child Care Health Policies in October, 2013. Significantly revised and updated, the new edition is a practical tool for adoption and implementation of best practices for health and safety in group care settings for young. children. This edition replaces the previously published version. ECELS encourages early education and the child care professionals to adapt the model policies as site-specific documents that fit their programs. Read more about Model Child Care Health Policies on the Early Childhood Education Linkage System website.
National Resource Center for Health and Safety in Child Care and Early Education – The Caring of Our Children 3rd Ed has multiple standards that include helpful information, tips and examples of ways a program can celebrate the richness found represented in children from varied backgrounds and cultures. Updated in August 2012, the Respecting One Another page provides a sample of questions that parents and families can ask (with examples to look for) regarding inclusion as well as direct links to the standards regarding enrollment, participation in program activities and nondiscriminatory policies.
Talking with and about Children with Special Needs – this webpage offers child care and early learning providers tips on communicating with parents who have a child with special needs in child care. This website offers information and materials for child care providers, educators and students to help them better understand and serve children with special needs and their parents. Information includes topics and resources for communicating about a concern or special need and communicating about daily routines and existing special needs.
5 Questions to Ask Families (PDF) – Created by Kids Included Together (KIT), this is a quick reference to gather information from parents to help children be successful in your program.
A Guide for Parents' Questions When Seeking Child Care for Child with Special Needs (PDF) – this tipsheet was created by the Center for Inclusive Child Care.
A Thinking Guide to Inclusive Childcare (PDF) – ideas, strategies and tools toward creating an inclusive child care experience for children and families.
Writing an Inclusion Policy (PDF) – A guide to help child care programs develop an inclusion policy.
Writing a Quality Inclusion Policy (PDF) – The first step to writing  a quality inclusion policy is to think about the principles of inclusion that you need to address specifically in your policy.
Inclusion Toolkit (PDF) – The tool kit contains information and practical strategies including sample forms and examples of inclusive policy statements as well as an inclusion plan for individual children. Created by the Special Needs Inclusion Project, March 2010.
Choosing Quality Child Care for a Child with Special Needs (PDF) –  Parent publication from ChildCareAware.org
A Guide to High Quality Inclusion of Children with Disabilities for Families and their Communities (PDF) – Created by Delaware MAPS (Meaningful Access Participation & Supports). This guide is intended for parents.  It offers ideas, strategies and tools to help parents plan for inclusive placements.
Samples:
Legal Considerations:
The Americans with Disabilities Act and Child Care: A Parent's Guide (PDF) – This material was adapted with permission from materials developed by the Child Care Law Center in San Francisco, California and includes information on the American with Disabilities Act as it applies to private child care programs only. ©Maryland Family Network 2014.
Commonly Asked Questions about Child Care Centers and the Americans with Disabilities Act – Developed by the U.S. Department of Justice Civil Rights Division.
Disability Rights Maine (DRM) – Maine's Protection and Advocacy Agency and provides legal services for people with disabilities.
Know the Law about the American's with Disabilities Act – Produced by the Child Care Law Center in California, this information was produced to help people understand the American's with Disabilities Act.
Laws that Support Early Childhood Education Resources for All – Selected Resources – A resource list of books, articles, tools, videos and websites.
Additional Supports:
Center for Community Inclusion and Disability Studies (CCIDS) –  CCIDS provides information, resources and training on inclusive child care, disabilities, early childhood mental health and consultation to child care programs to facilitate the access, participation and support of children in child care and early education.
Maine Parent Federation — A statewide family support organization which promotes individual aspirations for all people through information, education and advocacy.
Quality for ME – Maine's Quality Rating System (QRS) — Standards and a rating system that can help determine what to look for in child care.
Maine's Expanding Inclusive Opportunities – Early Childhood Settings Inclusion Toolkit — The toolkit offers information, forms, tools, and materials to assist providers in providing quality inclusive care and education.
Return to Program Planning and Administration
Updated: 09/12/2023