Director's Welcome
Welcome to our website. The Center for Community Inclusion and Disability Studies is Maine's University Center for Excellence in Developmental Disabilities. CCIDS was established at UMaine in 1992 to bring together the resources of the community and the university to enhance the quality of life for individuals with disabilities and their families in Maine and beyond. Read the entire Director's Welcome here.
---
Congress Passes Bill to Promote Economic Self-Sufficiency for People with Disabilities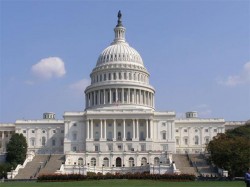 In a bipartisan vote, Congress passed the Achieving a Better Life Experience (ABLE) Act of 2014, easing the financial burden for individuals with disabilities by creating tax-exempt, state-based accounts that can be used to save for disability-related expenses. In a news release, the Association of University Centers on Disabilities (AUCD) lauded the passage of the legislation, "Currently, individuals with disabilities who depend on federal health or income benefits (such as Medicaid or Social Security) are not permitted to have more than $2,000 in cash savings or assets, which essentially forces individuals to remain poor and unable to save money for emergencies or investments in the future." The ABLE accounts would be similar to [Section] 529 college savings plans and used for disability-related expenses including education; housing; transportation; employment support; health, prevention, and wellness costs; assistive technology and personal support services.
---
UMaine and New Hampshire LEND Community Fellows and Trainees Discuss Leadership Goals at UNH
University of Maine Community Fellows and Trainees in the New Hampshire Leadership Education in Neurodevelopmental and Related Disabilities (LEND) Program Partnership recently joined their University of New Hampshire colleagues for an Interdisciplinary Leadership Intensive. Fellows, Trainees and LEND faculty members engaged in one-on-one discussions about students' leadership goals. ​The LEND program provide​s​ graduate level training​ for students and professionals related to interdisciplinary, family-centered, culturally competent systems of care for children and youth with developmental disabilities and their ​families.
Photo caption: back row to the front: Melissa Galioto, Lauren Armfield, Leslie Buehler, Kate Quinn Finlay, and Avery Olmstead.
Photo courtesy of Jake Kenyon.
---
CCIDS Website Highlights
Featured Publications
Humphreys, B., Couse, L., Sonnenmeier, R., Kurtz, A., Russell, S., & Antal, P. (August 2014). Transforming LEND leadership training curriculum through the Maternal and Child Health leadership competencies. Maternal and Child Health Journal. Advance online publication. doi: 10.1007/s10995-014-1587-8
Kendrick, M., Bragdon-Morneault, M., May, J. and Kurtz, A. (2014). Increasing access and success in the STEM disciplines: A model for supporting the transition of high school students with disabilities into STEM-related postsecondary education. Orono: University of Maine Center for Community Inclusion and Disability Studies and Maine EPSCoR.
DePoy, E., & Gilson, S. (2014). Branding and designing disability: Reconceptualising disability studies. New York: Routledge. Retrieved from http://routledge-ny.com/books/details/9780415635387/
Featured Resources
Updated: 01/09/2014