Afari™: A Stylized Adaptive Mobility and Fitness Device for Outdoor Movement
The R.M. Beaumont Corporation of Brunswick, ME and three University of Maine Researchers are collaborating on a $225K National Institutes of Health (NIH) Phase 1 Small Business Technology Transfer (STTR) grant to complete the design, safety and usability testing of Afari™, a three-wheeled, aesthetically designed, adaptive mobility and fitness device.
Over the one-year project period, inventors Elizabeth DePoy, Ph.D., and Stephen F. Gilson, Ph.D., professors of interdisciplinary disability studies at the University of Maine Center for Community Inclusion and Disability Studies; and Vince Caccese, Ph.D., UMaine professor of mechanical engineering, will research the major barriers to timely commercialization of Afari™ so that they can be eliminated.
Afari™ is designed to facilitate movement for individuals who have balance deficits, a fear of falling, and/or a condition such as osteoarthritis that is eased by unloading body weight, so they may participate in upright outdoor walking, jogging, or running on diverse terrain.
"Osteoarthritis has been diagnosed in over 15% of the US population and is the primary cause of musculoskeletal lower extremity disability," notes DePoy. "Unfortunately there is no cure of osteoarthritis and ultimately, many patients resort to invasive joint replacement surgeries due to pain and decreased mobility. Current research indicates that exercise remains the core treatment to manage osteoarthritis regardless of age, comorbidity, pain, severity or disability."
For more information about Afari™, please visit the Mobility Technologies website.
(December 11, 2015) Researchers awarded $225,000 for testing, commercialization of mobility aid https://umaine.edu/news/blog/2015/12/11/researchers-awarded-225000-for-testing-commercialization-of-mobility-aid/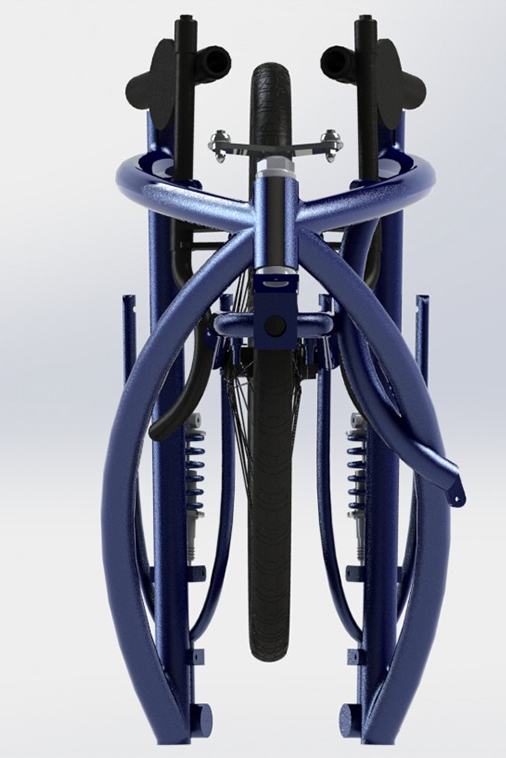 Afari™ Folded Front View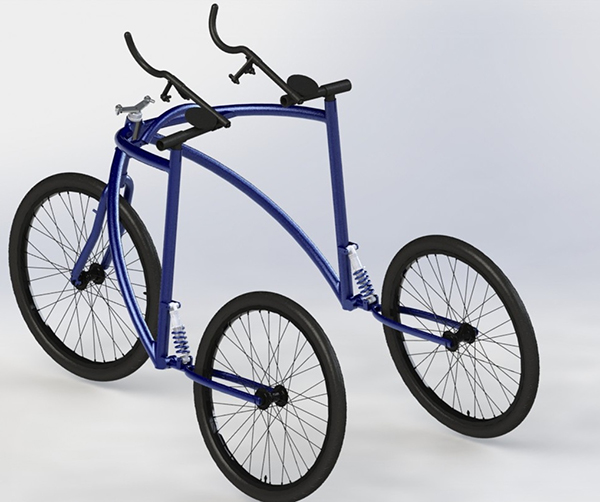 Afari™ Angled Back View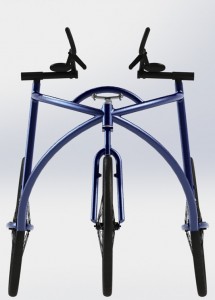 Afari™ Front View
 Funding Source:

National Institutes of Health (NIH) Phase 1 Small Business Technology Transfer (STTR) grant
Funding Period:
September 1, 2015 – August 31, 2016
Contact Person(s):
Ryan Beaumont, Co-Principal Investigator
R.M. Beaumont Corporation
14 Maine Street
Brunswick, ME 04011
207.406.2597
rmbeaumontcorp.com
Vincent Cacesse, Ph.D., PE, Co-Principal Investigator and Afari™ Inventor
University of Maine
Department of Mechanical Engineering
212 Boardman Hall
Orono, Maine 04469-5711
207.581.2131
vincent.caccese@maine.edu
Elizabeth DePoy, Ph.D., Afari™ Inventor
University of Maine
Center for Community Inclusion and Disability Studies
5717 Corbett Hall, Room 243A
Orono, ME 04469-5717
207.581.1469
207.581.1084
800.203.6957
TTY users call Maine Relay 711
edepoy@maine.edu
Stephen F. Gilson, Ph.D., Afari™ Inventor
University of Maine
Center for Community Inclusion and Disability Studies
5717 Corbett Hall, Rm 243B
The University of Maine
Orono, ME 04469-5717
207.581.1263
207.581.1084
800.203.6957
TTY users call Maine Relay 711
stephen.gilson@umit.maine.edu
Links: