Building Belonging: Providing Guidance for Social Skills Development – Virtual Toolkit
Professional Development Activity
---
Begin by reading the  Growing Ideas: Building Belonging: Providing Guidance for Social Skills Development Tipsheet (PDF) and completing the Growing Ideas Into Action Handout (PDF) – A resource to use as you read and use the tipsheets.
---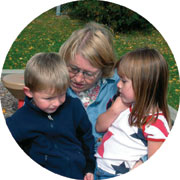 Training Material to use right away:
Try, Review, Reflect and Plan:
The Creating Emotionally Literate Schools radio broadcast provides a variety of suggestions on how to set up the environment for children's social success.
Click on the website link above and listen to the Creating Emotionally Literacy Schools radio show.
Select and try out some of the strategies shared in this resource in your program.
Use the Building Belonging: Providing Guidance for Social Skills Self-Reflection Guide and Documentation Sheet (PDF) to:

Review, reflect and plan your work with children.
Document your training hours.
Highly Recommended Resource: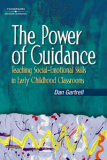 Gartrell, D. (2004). The Power of Guidance: Teaching Social-Emotional Skills in Early  Childhood Classrooms. Florence, KY: Thompson Delmar Learning.
NAEYC On-line bookstore annotation:
In an engaging, reader-friendly style, the author describes developmentally appropriate guidance in the encouraging classroom. With this approach, teachers think beyond the kind of conventional classroom discipline that aims merely to keep children in line — and often fails even to do that!
Gartrell shows teachers how to help children develop lifelong skills such as mutual acceptance and cooperation, creative and peaceful problem-solving strategies, and acceptable ways to express difficult emotions. Includes a special chapter on guidance with boys. Co-published with Thomson Delmar Learning.
---
Children's Book Selection: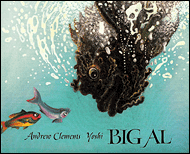 Clements, A. (1989). Big Al. New York, NY: Atheneum.
From Publisher's annotation:
"Poor Big Al! He just wants to make friends. And in the whole wide blue sea you can't find a nicer fish. But because Big Al is large and scary-looking, the little fish are afraid to get to know him.
What can he do? He tries everything he can think of — from disguising himself with seaweed to burrowing under the ocean floor so he'll look smaller. But something always goes wrong, and lonely Big Al wonders if he'll ever have a single friend. Then one frightening day, when a fishing net captures the other fish, Big Al gets the chance to prove what a wonderful friend he can be!"
Updated: 01/20/2022