Featured Resources - New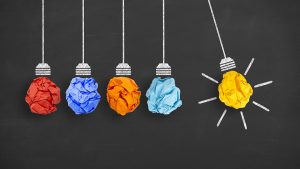 This page contains links to featured resources on a variety of topics for people with intellectual and developmental disabilities, their families, and the professionals and communities that support them. Some of the resources require a PDF viewer. You can download Acrobat Reader here.
---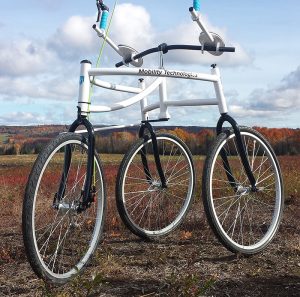 AfariTM: A Stylized Adaptive Mobility and Fitness Device for Outdoor Movement – A three-wheeled, aesthetically designed, adaptive mobility and fitness device designed to facilitate movement for individuals who have balance deficits, a fear of falling, and/or a condition such as osteoarthritis that is eased by unloading body weight.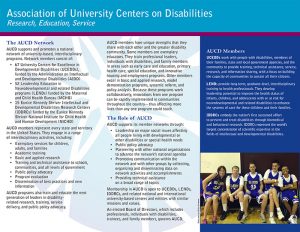 Association of University Centers on Disabilities (AUCD) brochure (PDF): As a University Center for Excellence in Developmental Disabilities, CCIDS is a member of this network of interdisciplinary centers advancing policy and practice for and with individuals with developmental and other disabilities, their families, and communities.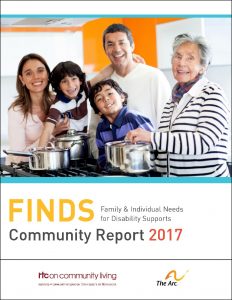 Family & Individual Needs for Disability Supports (FINDS) Community Report 2017 (PDF) A 25-page report from the Research and Training Center on Community Living at the University of Minnesota Institute on Community Integration on the results of a nationwide survey of family caregivers of individuals with intellectual and developmental disabilities (I/DD), conducted in collaboration with The Arc of the United States. The report documents the ever-increasing reliance on families to provide the bulk of unpaid supports for a family member with I/DD, and the economic and emotional stress incurred, especially by aging caregivers.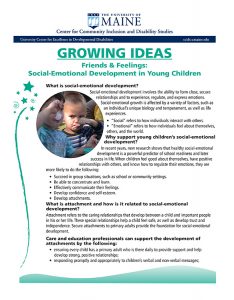 Growing Ideas Tipsheets and Resources for Guiding Early Childhood Practices – Free tipsheets and resources on a variety of topics related to quality inclusive care and education for young children.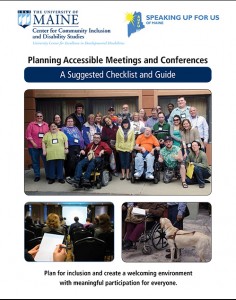 Planning Accessible Meetings and Conferences: A Suggested Checklist and Guide (PDF) – A 15-page fully accessible checklist developed in collaboration with Speaking Up for Us (SUFU), Maine's self-advocacy organization. The checklist is designed to help any person, group, or organization plan a meeting or conference that is inclusive and welcoming for everyone.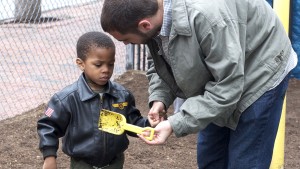 The Warm Line (not a hotline!) is a free and confidential resource that provides NON-emergency person-to-person support for early childhood and school age professionals in Maine. The warm line is jointly staffed by inclusion, health, and mental health consultants from Maine Roads to Quality Professional Development Network and the University of Maine Center for Community Inclusion and Disability Studies. To contact the warm line, please email mrtq.warmline@maine.edu or call toll-free 1.844.209.5964.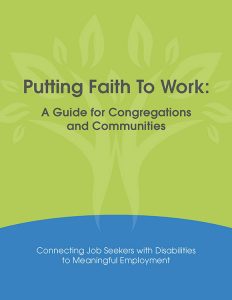 Putting Faith to Work: A Guide for Congregations and Communities – A ​model​ ​for faith communities to address the employment needs of some of their members by connecting people with disabilities to quality employment opportunities through the natural networks represented by congregational members.​ Developed by four University Centers for Excellence in Developmental Disabilities​ in TN, KY, TX and MN with funding from the Kessler Foundation.
​

Self-Advocacy Regional Technical Assistance Center (SARTAC) – A national ​resource ​c​enter for ​s​elf-​advocacy​ organizations ​established by Self-Advocates Becoming Empowered (SABE) with funding from the Administration on Intellectual and Developmental Disabilities​.​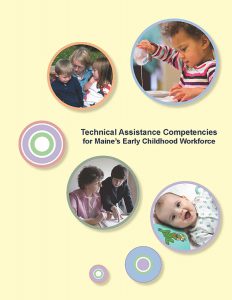 Technical Assistance Competencies for Maine's Early Childhood Workforce (PDF) – A resource to support​​ an integrated, cross-system and cross-sector professional development system​ ​whose ultimate goal is to provide high quality services to young children and their families.​​ Developed​ with funding from an​​ Early Head Start/Child Care Partnership Grant​ to Kennebec Valley Community Action Program.
​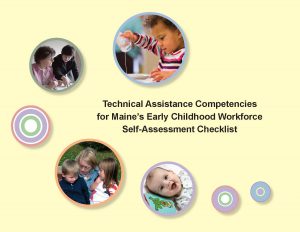 Technical Assistance Competencies for Maine's Early Childhood Workforce Self-Assessment Checklist (PDF) – A companion document to Technical Assistance Competencies for Maine's Early Childhood Workforce to assist TA professionals ​with​ assessing their skills within the five competency areas (professionalism, principles of adult learning, building relationships, the technical assistance process, and systems knowledge).
Visual Supports Learning Links and Templates – These resources are intended as a starting point to learn more about visual supports and to offer templates and suggestions to begin creating your own visual support materials.